India Reports Significant Reductions In Neglected Tropical Diseases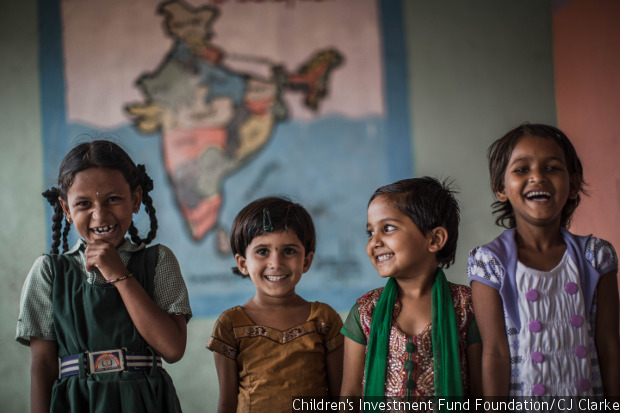 Students participate in deworming day to prevent schistosomiasis, a disease caused by parasitic flatworms, at a primary school in Hyderabad. One in every six is affected by neglected tropical diseases across the world, and an estimated one billion people received treatment in 2015.
India has achieved the target for the elimination of visceral leishmaniasis (kala azar), a neglected tropical disease (NTD), in 82% sub-districts, according to the fourth World Health Organization (WHO) report on NTDs released on April 19, 2017.
Another significant achievement by India was the elimination of yaws, a chronic skin disease that mostly affects poor children, in 2015; WHO recognised India as the first member state to "achieve this important milestone".
India has also progressed in treating lymphatic filariasis (elephantiasis), and has stopped mass drug administration in 72 endemic districts after passing evaluations.
NTDs are some of the oldest and most painful diseases, afflicting the world's poorest communities. It is estimated that one in six people in the world suffers from NTDs--including more than half a billion children.
NTDs disable, debilitate and perpetuate cycles of poverty, keeping children out of school, parents out of work, and dampening hope of any chance of an economic future.
An estimated one billion people received treatment in 2015 for neglected tropical diseases (NTDs) such as leprosy, elephantiasis, leishmaniasis (kala azar) and schistosomiasis, a disease caused by parasitic flatworms.
The largest number of people needing treatment and care for NTDs--in excess of 100 million--are found in India, Indonesia and Nigeria, which together account for 47% of cases worldwide.
India has set a target of eliminating visceral leishmaniasis by 2017 and lymphatic filariasis in endemic pockets by 2017, IndiaSpend reported on February 23, 2017.
"WHO has observed record-breaking progress towards bringing ancient scourges like sleeping sickness and elephantiasis to their knees," Margaret Chan, director general, WHO, said.
"Over the past 10 years, millions of people have been rescued from disability and poverty, thanks to one of the most effective global partnerships in modern public health," Chan added.
As more countries and regions eliminate NTDs, the number of people requiring treatments has declined from two billion in 2010 to 1.6 billion in 2015, the WHO report said.
Bangladesh, Brazil, China, Egypt, India, Indonesia, Pakistan and Tanzania have reduced the number of people needing treatment by more than 10 million since 2010.
We welcome feedback. Please write to respond@indiaspend.org. We reserve the right to edit responses for language and grammar.
__________________________________________________________________
"Liked this story? Indiaspend.org is a non-profit, and we depend on readers like you to drive our public-interest journalism efforts. Donate Rs 500; Rs 1,000, Rs 2,000."