India 3rd Globally In Black Money Outflow in 2011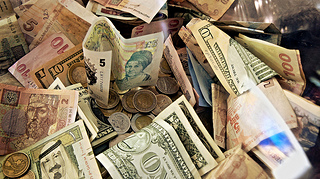 India is among the top 3 countries in the world when it comes to illicit money outflows in 2011 at $84.93 billion. Illicit financial flow is estimated at an average of $34.39 billion during 2002-2011, while the cumulative outflow is estimated at $343 billion.
According to a study conducted by Washington-based Global Financial Integrity (GFI), illicit financial outflows from developing economies was at $946.7 billion in 2011, up 13.7% from 2010, and nearly $6 trillion has been stolen between 2002 and 2011.
"As the world economy sputters along in the wake of the global financial crisis, the illicit underworld is thriving—siphoning more and more money from developing countries each year," said GFI president Raymond Baker.
"Anonymous shell companies, tax haven secrecy, and trade-based money laundering techniques drained nearly a trillion dollars from the world's poorest in 2011, at a time when rich and poor nations alike are struggling to spur economic growth. While global momentum has been building over the past year to curtail this problem, more must be done. This study should serve as a wake-up call to world leaders: the time to act is now."
The study also finds a clear relationship between India's GDP growth rate and the increase in illicit capital outflows. Read more.
Press Play on the interactive Tree Map below to see the change in outflows during 2002-2011