In A Year, Bank Fraud Doubles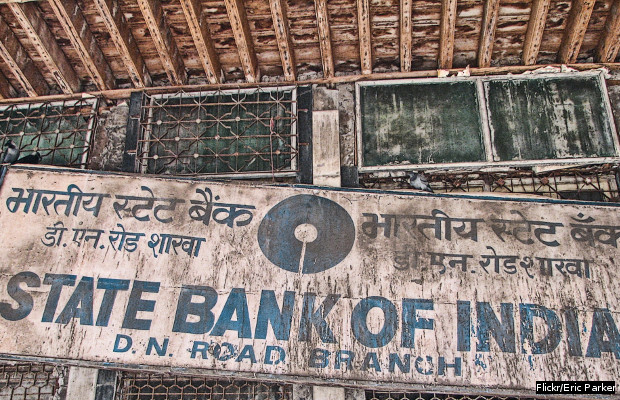 Bangalore: In May 2015, the Reserve Bank of India (RBI) set up a Central Fraud Registry to check growing bank fraud. After this, the Prime Minister's Office called a meeting to review the fraud-detection system, a clear indication that the government was worried.
It was more than just a bunch of bounced cheques.
The media reported the move, but largely laid the blame on the rise in bank non-performing assets (NPA), loans in danger of default.
Now, data obtained by OnlineRTI.com, a Bangalore-based startup helping citizens file queries under the Right-to-Information (RTI) Act, via the RTI reveals that NPAs are not entirely to blame.
NPAs did rise 23% between 2013-14 and 2014-15, threatening India's banking system, but it is also true that in the year since Narendra Modi's government took charge, there has been a 100% increase in bank fraud (as per RBI data). Indeed, this is why the RBI set up the fraud registry and why the PMO reviewed the fraud-detection system.
Over the year since Modi's government took office, the amount involved in bank fraud rose from Rs 10,170 crore ($1.6 billion) in the fiscal year 2013-14 to Rs 19,361 crore ($3 billion) in 2014-15, i.e. nearly 100%.
The fraud ranged from cheque alteration to fake loans, debit/credit card fraud to cyber fraud.
Maharashtra and West Bengal lead the way in bank fraud
The spike is mainly because of a multi-fold increase in cases of fraud recorded by banks in Maharashtra and West Bengal, both states accounting for more than 50% of the total loss through fraud.
While banks in Maharashtra saw a 150% increase in fraud, from Rs 2,445 crore in 2013-14 ($376 million) to Rs 6,115 crore in 2014-15 ($940 million), banks in West Bengal notched a six-fold increase in fraud, from Rs 773 crore ($118 million) to Rs 5,930 crore ($912 million).
The RBI has been able to close only 30% of these cases every year.
Public-sector banks appear to have borne the brunt of the fraud-spike, with the Punjab National Bank, which lost a sum of Rs 2,310 crore ($355 million), topping the list for 2014-15, followed by the Central Bank of India, where the lost amount stands at Rs 2,150 crore ($330 million), the data further reveal. Both banks recorded a fraud increase of more than 200% since 2012-13.
Experts are confounded why bank fraud has risen in West Bengal. While some believe more cases of fraud were reported, others said the increase in banking transactions could be responsible.
A"thorough probe" is needed to to explain the sudden rise in banking fraud in West Bengal, said Rajesh Goyal, a former banker and founder of allbankingsolution.com, a banking watchdog portal.
"The increase in fraud in the case of PNB is phenomenal and could be either because the figures are wrong or these were cases suppressed in earlier years but reported only now," said Goyal. "Public-sector banks have never shown urgency to unravel the root causes of these [cases of fraud] or to find the modus operandi of the fraudsters. Soon after a probe is initiated, banks stop investigation with the plea that no further leads are available."
The government should fast track such cases because they involve direct cheating or siphoning of the public money, said the All India Bank Employees Association's general secretary Viswas Utagi.
Public-sector banks handle fraud better than private banks
Contrary to popular belief, public-sector banks have actually handled fraud better than private banks.
Despite a market share of 30%, private banks collectively account for around 40% of losses from bank fraud. India has 20 private banks, 26 public-sector banks and 30 foreign banks.
A RBI circular issued in July said that when banks discovered fraud, they were to report cases to the Central Bureau of Investigation, the police or to the Serious Fraud Investigation Office.
In some cases, bank staff were involved: 47 such cases of fraud, valued at Rs 177 crore, were detected during 2014-15, according to data submitted to Parliament.
When staff are involved, bank have always tried to suppress fraud and categorise them as NPAs (to show they were business loses), alleged Utagi.
NPAs, the fig leaf behind which fraud hides, soared 23% from Rs 2,51,060 crore ($38 billion) in March 2014 to Rs 3,09,409 crore ($48 billion) in March 2015, according to a statement in Parliament this July by Minister Of State (Finance) Jayant Sinha.
(Gangadhar S Patil is the founder of www.101reporters.com, a pan-India network of grassroot journalists. He has worked with The Economic Times, DNA and The New Indian Express.)
---
"Liked this story? IndiaSpend.org is a non-profit, and we depend on readers like you to drive our public-interest journalism efforts. Donate Rs 500; Rs 1,000, Rs 2,000."