Impersonation, Identity Theft Most Common Cyber Crimes Reported In Bengaluru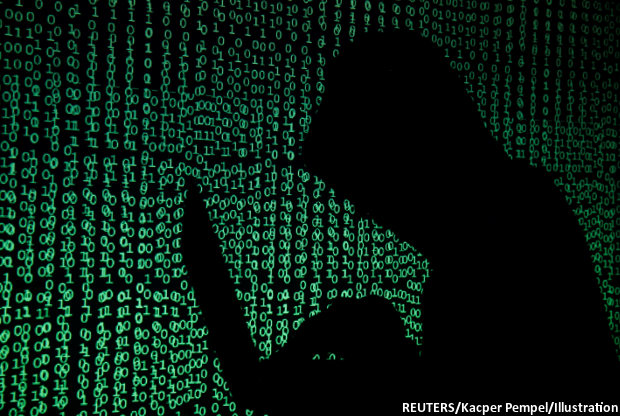 Bengaluru: A Kannada film actress was recently in the news for filing a police complaint alleging that unknown persons had morphed and circulated "nude" pictures of her on social media. Some months back, a legislator from a constituency near Bengaluru had approached the police against hackers who had siphoned off Rs 190,000 from his bank account.
These cases made news because the victims were well-known personalities. Otherwise, cyber crime has become so routine in India's IT capital that it hardly caused a ripple--1,001 cases were registered in 2015, close to three a day. Most complaints were of cheating by impersonation, followed by complaints of identity theft.
In this concluding part of our series on crime in Bengaluru, based on police data accessed by 101Reporters and IndiaSpend through Right to Information filings, we analyse and map cyber crime in the city.
Bengaluru tops India in cyber crime
The National Crime Records Bureau (NCRB) pegged the number of cyber crimes reported in Bengaluru at 1,041--higher than Bengaluru police figures--giving the IT city the top spot in cyber crime among the largest Indian cities. Hyderabad stands a distant second with 354 cases and Kolkata third with 111, followed by Delhi, Mumbai and Chennai with 90, 26 and 29 cases, respectively. In all, 11,592 cyber crimes were registered across the country in 2015, 8.9% of these in Bengaluru.
Bengaluru police said the high number of complaints filed in the city implies that people here were more aware and forthcoming about lodging a report.
However, Karnataka Home Minister G. Parameshwara admitted in the state assembly on June 8, 2017, that 3,552 cases of cyber crime registered over the last two-and-a-half years had resulted in no conviction because the authorities were "not able to reach the root of the problem". This points to the need to build expertise among the police to prevent and solve cyber crime.
Impersonation, identity theft most common
Most complaints registered in Bengaluru have been of cheating through impersonation. Falling under Section 66D of the Information Technology Act, 574 such cases were filed in the city in 2015. The next biggest offence was identity theft, such as making a social media profile in someone else's name. As many as 336 such cases were filed under Section 66C of the Information Technology Act.
More than half the cyber crime (550 cases) was reported to have occurred between 6 pm and 6 am. Sarjapur Layout, mostly populated by the city's IT workforce, was where the highest number of cyber crimes was reported--131 complaints.
Another area that techies call home, HSR Layout, reported 116 cyber crimes. Old Bengaluru locality Jayanagar saw 53 reports of cyber crime.
While top startup hub Koramangala reported 29 instances of cyber crime, the crowded vegetable market area Kalasipalyam reported five instances of cyber crime--showing that there is no clear correlation between where cyber crime is committed and reported.
Areas such as the bustling KR Market, Yashwanthpur Industrial Area and Bapuji Nagar did not report any cyber crime.
Cyber crime and location
Police point out that cyber crime need not have been committed at the place where a complaint is lodged. "Just because HSR Layout has a high number of cases doesn't mean it's an unsafe area," M.D. Sharath, deputy superintendent of police, Cyber Crime Police Station on Race Course Road, told IndiaSpend. "Crimes might have occurred in HSR but the criminals could be operating from a different location."
What the police are doing
Sharath outlined the steps the police have taken to tackle cyber crime. "Any victim of cyber crime can post a complaint online…. We also have two cyber crime police stations that work 24x7," he said.
However, some IT experts believe the police are not adequately equipped to prevent and solve cyber crime. "Cyber-violence is not considered an actual crime and many policemen are not aware of the IT Act because of an unfamiliarity with the subject," Anita Gurumurthy of IT for Change, a Bengaluru-based non-profit organisation promoting information and communication technologies, said, "Police officers must recognise that online violence is not trivial. They must be aware of the amendments to the IPC, and of specific provisions of the IT Act that can be invoked in such cases."
(Mani is a Bangalore based freelance writer and a member of 101Reporters.com, a pan-India network of grassroots reporters. Amol Dhekane, lead software engineer at 101Reporters.com, has designed the map.)
Series concluded. You can read the first part here and the second part here.
We welcome feedback. Please write to respond@indiaspend.org. We reserve the right to edit responses for language and grammar.
__________________________________________________________________
"Liked this story? Indiaspend.org is a non-profit, and we depend on readers like you to drive our public-interest journalism efforts. Donate Rs 500; Rs 1,000, Rs 2,000."