How Violent Crimes In Bengal Doubled In The 4 Years Before Mamata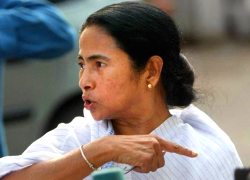 West Bengal's deteriorating law and order has proved a major embarrassment for Mamata Banerjee, who came to power with the promise of better governance and improved law and order.
The Left Front, ironically, had claimed in the run up to the 2011 elections saying that law and order would crumble if her party came to power.
The Crime Statistics 2012 report, published on June 11, 2013, contained some disturbing data. According to the report, West Bengal is;
- 1st in incidence of crimes against women,
- 4th highest incidence of violent crimes in India,
- 3rd highest in incidence of rapes and
- Kolkata is 3rd highest city in India in incidence of crimes against women,
The WB Government has contested the NCRB figures. The Director General of Police even held a press conference on 13 June, 2013 where he claimed rape incidents and violent crimes had come down. He said the Crime Records Bureau, despite being sent the disclaimer did not publish it, which in turn led to misconceptions.
But the figures show that while things are bad, the deterioration in law and order began before Ms Banerjee arrived on the scene. As a matter of fact,total violent crimes jumped sharply between 2006 and 2010, almost doubling in number.
Figure 1 (a)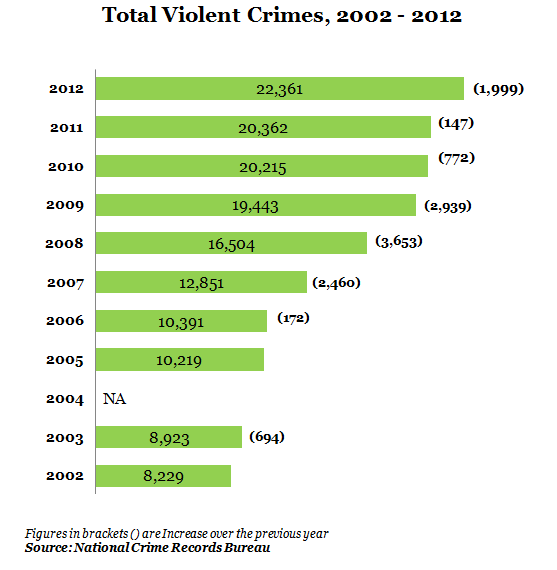 Figure 1 (b)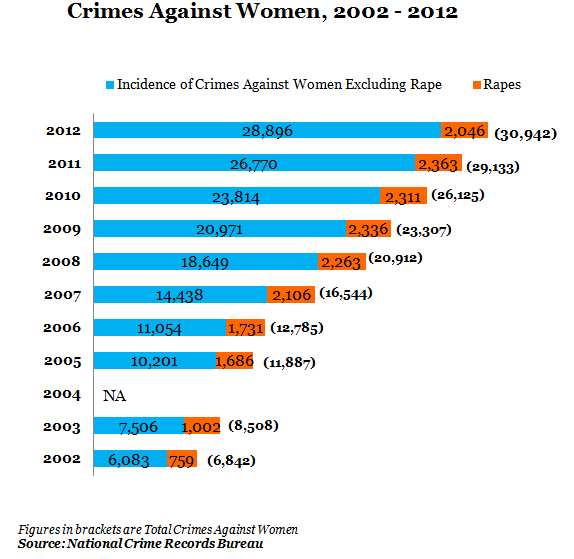 Figure 1 (c)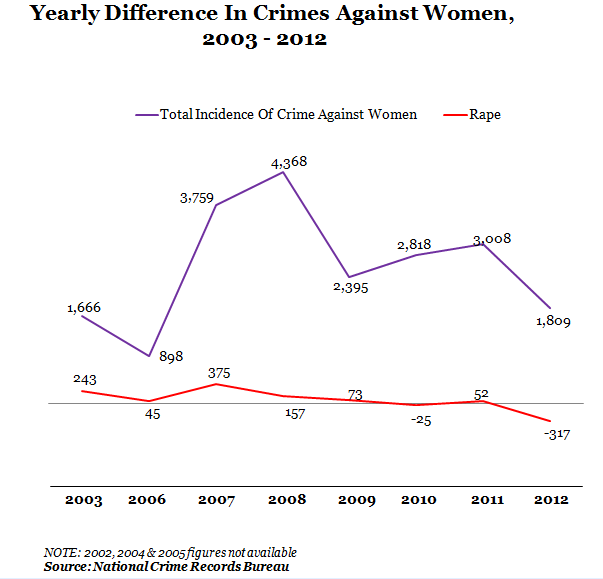 Total violent crimes, which include murder, attempt to murder, rape, dacoity, dowry deaths, has always seen an increasing trend in West Bengal. There was a huge increase during 2008 and 2009. The year 2006 and 2011 had the lowest increase compared to the other years. Incidentally, the state assembly elections took place in 2006 and 2011.
Incidence of Crimes against Women (Rape, Dowry Deaths, Kidnapping, and Cruelty by husband/Relatives) has always been rising since 2002. The period 2007 to 2011 saw a dramatic increase with an average of 3,000 incidences of crimes against women. Cases of rapes shot up almost every year barring 2010 and 2012. In 2010, rape cases saw only a marginal decline while in 2012 there has been a decline of around 317 cases.
Incidentally, there was a steady increase in the all-India figures of incidence of violent crimes and crimes against women during the period 2007-11. Violent Crimes shot up around 15% from 210,354 in 2007 to 249,400 in 2011
Crimes against Women went from 180,009 in 2007 to 228,650 cases in 2011, a 36% increase. In comparison, the number of rapes did not see a major increase, with 20,096 cases reported in 2007 and 23,582 cases in 2011, up 15%.
While the number of rapes in West Bengal reduced, there was a 40% increase in the incidence of violent crimes and crimes against women from 2007 to 2011.
The Director-General of Police is incorrect in saying that rate of violent crimes has come down in the state; while he is correct while saying rape cases have decreased. The number of rape cases went down in 2012 but in the last decade it has mostly been increasing.
The Left Front, which claimed that law and order would crumble if Mamata Banerjee came to power, cannot wish away the fact that law and order hardly improved during their rule as well. In the period of study from 2002 to 12, the Left was in Government till 2011.
Data is obviously based on reported crimes and there are views on what the real picture is. Whatever that may be, the data here clearly suggests Bengal has a larger law and order problem which no state Government is being able to manage, at least so far.