Gwalior, India's rape capital, Delhi is no. 3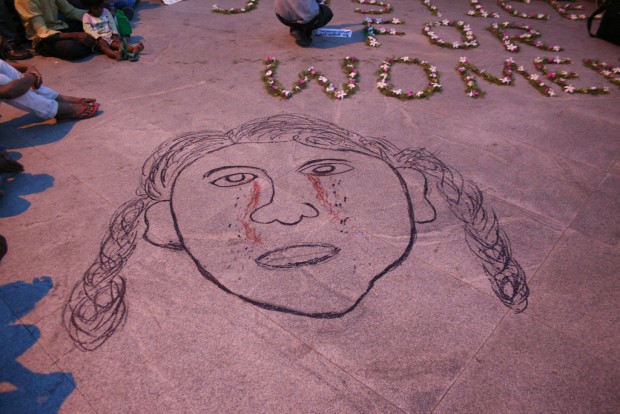 The rape of a 26-year-old woman in a Delhi taxi run by Uber has led to a furore on the mainstream and social media and led to a ban on four taxi-booking companies, including Uber.
The latest in a series of widely-publicised rapes raises many questions—on the functioning of the state, legal action and sexual assaults in India.
As our charts show, it appears clear that the publicity around rape has encouraged more women to report rape. Over the last five years, there has been a 57% rise in reported rapes. Many rapes go unreported.
Recently released statistics from the National Crime Records Bureau (NCRB) showcase the good and not-so-good news. Reported rapes in 2013 were at an all-time high at 31,807, and conviction rates for rapes over five years have also risen.
At 27.1% in 2013, the conviction rate for rapes in India is higher than some Western countries—the UK and Sweden, for instance—as this Time magazine report pointed out. "That's thanks to the efforts of a lot of good people—police, lawyers, victims and their families—working heroically with limited resources," the report said.
It is also clear that Delhi is not the rape capital of the world or even India. As the chart below shows, Gwalior in Madhya Pradesh has the highest incidence of rape in India with 22.8 rapes per lakh women. In 2013, Delhi was third in the incidence of rape with Rajasthan and Madhya Pradesh each having three cities in the top 10. Delhi's move up from number 11 in 2012 to number 3 last year, perhaps, reflects an increased reporting of rape by women.
The most important point about rape in India is that it is—and has always been—committed overwhelmingly by men known to the victim, including fathers, brothers, relatives, neighbours, friends and teachers. Over the last five years, the percentage of rapes committed by such men has always accounted for at least 93% of all rapes reported in India.
Image credit: Ramesh Lalwani, Flickr
________________________________________________________
"Liked this story? Indiaspend.org is a non-profit, and we depend on readers like you to drive our public-interest journalism efforts. Donate Rs 500; Rs 1,000, Rs 2,000."