Gujarat's Courts Need 287 Years To Clear Pending Cases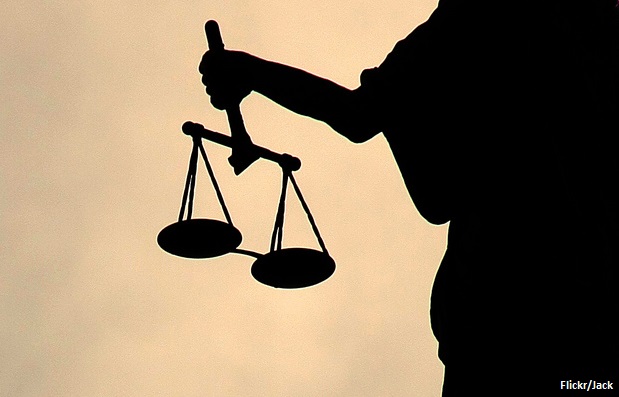 Image for representational purposes only
India's lower courts, burdened by more than 25 million pending cases, need at least 12 years to clear the backlog. The disposal rate varies from state to state, with a monthly average of 43 cases.
Take the case of Gujarat. Going by the current rate of clearance, it will take the state's lower courts 287 years to decide pending cases, although Gujarat has more judges than all but four Indian states. In the first of a three-part series, we investigate the growing crises in the Indian judicial system.
Former Supreme Court Judge Justice Santosh Hegde said there appeared to be "something wrong" with Gujarat's lower judiciary. "Either the state high court is not paying attention or everybody has gotten used to the way the system works," said Hegde.
The lower courts in Hegde's home state, Karnataka, appear to be working efficiently. At last month's rate, the courts would be able to dispose of all pending cases within three years.
Maharashtra and West Bengal have more cases filed than disposed of on any given day. And these cases continue to add to the backlog.
IndiaSpend had earlier reported how the judiciary is collapsing under its own weight.
Deliberate delays, transfer of judges and lawyer intransigence
A single judge in Karnataka's lower courts clears 113 cases a month. Gujarat's judges, on the other hand, just don't match up, with 19 cases cleared every month.
States like Mizoram and Tripura have the lowest disposal rates in the country: less than 13 cases are cleared by a judge in a month.
The primary reasons why cases remain pending in lower courts across the country include dilatory tactics (for instance, litigants moving motions to delay the process), frequent transfers of judges, and unwillingness of lawyers to resolve disputes in order to continue making money from clients, according to Dipak Das, associate professor of law, Hidayatullah National Law University.
"Constant political interference in the judiciary has maligned the system," said Das. "Justice is now delivered looking at the political affiliations of the litigants."
Gujarat has 1,096 judges in its district and sessions courts, fifth highest after Maharashtra, Uttar Pradesh, Rajasthan and Bihar.
Maharashtra tops the list with 2,452 judges.
Yet, these two states have the most pending cases than all other states save Uttar Pradesh.
Source: National Judicial Grid Data, Census 2011. Data for AP & Telangana have been added to arrive at litigation rate.
"The procedural law of the country is so cumbersome that it acts as a hindrance or obstacle," said Das.
IndiaSpend had earlier reported how more people are under trial in India than there are people in the Netherlands.
Money does not appear to solve the problem
The central government augments the resources of state governments by releasing financial assistance under a centrally sponsored scheme for the development of judicial infrastructure.
Uttar Pradesh received the maximum financial assistance from the Centre, Rs 394.5 crore in the past four financial years, starting 2012, according to data released by the Ministry of Law and Justice.
"The money allocated by the central government for infrastructural development to the state judiciary often depends on lobbying. Moreover, most of the money is spent under miscellaneous heads. Development takes a back seat," said Sanat Dutta, an advocate at the Calcutta High Court.
Worst districts: Kolkata leads, followed by Vadodara
Kolkata district in West Bengal has the highest number of pending cases in the country: 454,197 as on November 16, 2015, followed by Vadodara, according to data released by the law ministry.
Districts in Sikkim and North Eastern states have the least pending cases, mainly due to the low litigation rate per 1,000 people.
"We have taken a decision that we will try our best to see that there is no case pending beyond five years. Five years will be the maximum for an old case. We are trying our best," Chief Justice of India H L Dattu observed, according to this report in The Indian Express.
"There should be change in substantive law and procedural law for quick delivery of justice. A concrete plan is needed to deal with pending cases, and ensure that only a minimum number of fresh cases are filed," Justice Hegde said.
Why do courts take years to settle a case? A judge answers
Sunita Padhi, a former judge who worked at various district courts in Odisha for more than 15 years, narrates her experience of dealing with a creaky judicial system and explains how judges conduct themselves.
"Why do courts take years to settle a case? From my own experience, I can say that only a large number of upright judges can ensure quick justice. Local police and courts are largely the final authority for poor litigants who cannot afford time and money to wrest justice from a judiciary pitted with shortcomings.
The need of the hour is personal care and supervision by presiding officers. Courts and judges should carry out regular self-appraisals and aim for improvement. Self-discipline and transparency are a must, and judges must be free from all sorts of fear--something unusual in the present situation.
A half-spoken order without any particular reason attracts further litigation in the form of a revision or an appeal. This happens when judges try to get rid of complex cases involving influential individuals. Courts should pronounce bail orders openly and audibly in simple language. Usually, a judge gets a sense of the case from the very first day. In a majority of the cases, it is the judge who decides to either delay or clear the pending case.
Some judges are just careless. Others focus on easy cases like those pertaining to excise and liquor. Gossiping and 'palm greasing' are pastimes of scores of judges. Yet, other judges remain indifferent to delays, saying pendency is a legacy of the past.
I believe delays can be tackled by promoting out-of-court settlements and setting up fast-track courts. Judges have to be friendly and tolerant towards justice seekers and their grievances."
Click here to access the raw data.
This is the first of a three-part series. You can read the second part here and the third part here.
(Ghosh is with 101reporters.com, a pan-India network of grassroot journalists. He writes on issues of social impact.)
__________________________________________________________________
"Liked this story? Indiaspend.org is a non-profit, and we depend on readers like you to drive our public-interest journalism efforts. Donate Rs 500; Rs 1,000, Rs 2,000."