Govt clears 100% FDI in defence, telecom
The Congress-led United Progressive Alliance (UPA) has, with a few caveats, allowed 100% foreign direct investment (FDI) in defence and telecom.
The decision, part of a package that not only raised FDI limits in select sectors and eased red tape by allowing more investments through the automatic route, comes at a time when the government is desperate to demonstrate its commitment to economic reforms and improve dollar inflows to shore up the rupee.
The government approved proposals to increase FDI limits in 12 sectors as proposed by the Arvind Mayaram commitee, including crucial ones such as defence and telecom, commerce and industry minister Anand Sharma said after a meeting of the key ministers concerned at the Prime Minister's residence.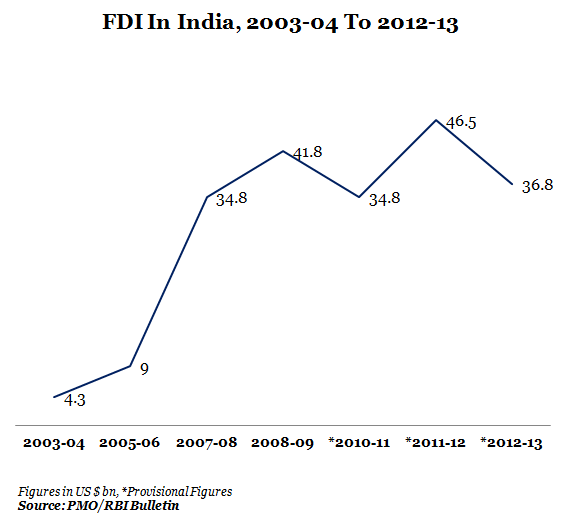 The department of industrial policy and promotion (DIPP) made a presentation and a consensus was reached on the twelve sectors, Sharma said. FDI can come in through the automatic route or after approval by the Foreign Investment Promotion Board (FIPB). Read More