From Half The World's Polio Cases To None In 3 Years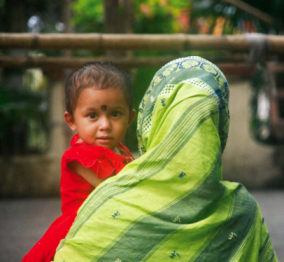 India is on the road to winning the battle against polio. The last case of polio was reported on 13th January, 2011. This is a major achievement since, until 2009, India accounted for more than half the world's polio cases.
From reporting 150,000 polio cases in 1985, India reported only about 1,934 cases in 1998. It came down to about 1,600 cases in 2002.
In 2009, India reported 741 cases or, we mentioned earlier, more than half the world's polio cases. The next year, in 2010, 42 cases were reported followed by one case reported in 2011. There haven't been any since.
Figure 1
The last case was reported on 13th January 2011 where a 15 month old girl was diagnosed with Polio in West Bengal. Prior to that, the challenge was eradicating polio in two major states, namely, Uttar Pradesh and Bihar. "Half a million children are born every month in Uttar Pradesh alone...and we were in a race with the virus", said Dr Hamid Jafari, head of the Global Polio Eradication Initiative at World Health Organisation (WHO), in the Telegraph.
These two states have high birth rates, large migrant population and poor sanitation, which make for ideal conditions for polio to thrive. However, Bihar and Uttar Pradesh haven't reported a single case since 2010.
India's WHO representative, Nata Menabde, has credited the Government, according to this Reuters report. Menabde said that over 170 million children are immunised every year with millions more targeted on house-to-house visits. She says the drive has cost the government about $2.5 billion since 1995.
IndiaSpend's analysis of the latest Lok Sabha data over five years (2007-2012) shows that funds allocated for eradication of polio have also declined over the years. There was a peak in funding in 2009-10 when the Government allocated about Rs 600.9 crore for fighting polio cases.
And if we were to look at the number of cases reported in 2010, it could be inferred that the increase in funding could have brought about the 94% decline in the number of cases reported.
Figure 2
Since India has been free of polio cases for about 3 years, the entire South East Asian region can be considered for certification of polio eradication from WHO. The South-East Asia Region of WHO has 11 member states - India, Bangladesh, Bhutan, Democratic People's Republic of Korea, Indonesia, Maldives, Myanmar, Nepal, Sri Lanka, Thailand and Timor-Leste.
Each WHO region can be considered for certification only when all the countries have been polio-free for at least three consecutive years. The South East Asia Regional Certification Commission is scheduled to meet in New Delhi in the last week of March 2014. If the Commission is convinced that there have been no polio cases in the region, it will certify the region as being polio-free.