Foreign Investors to be richer by over Rs 1,000 cr as Coal India declares interim dividend
Coal India's stock jumped by five percent on the bourse today after the company announced on Tuesday that it will pay an interim dividend of Rs 29 per share or Rs 18,317 crore for the year ending March 2014. While this move will help the government to pocket Rs 19,598.76 crore (including dividend tax), foreign investors will take home Rs 1,001 crore as they have a 5.47% stake in the company.
This move is positive for government finances as they stand to gain from the receipt of dividend as well as taxes on it. According to Angel Broking, the special dividend is favorable for shoring up of non tax revenues and similar such moves by other cash-rich PSUs as well as progress on disinvestment would aid in containing the fiscal deficit target of 4.8% of GDP.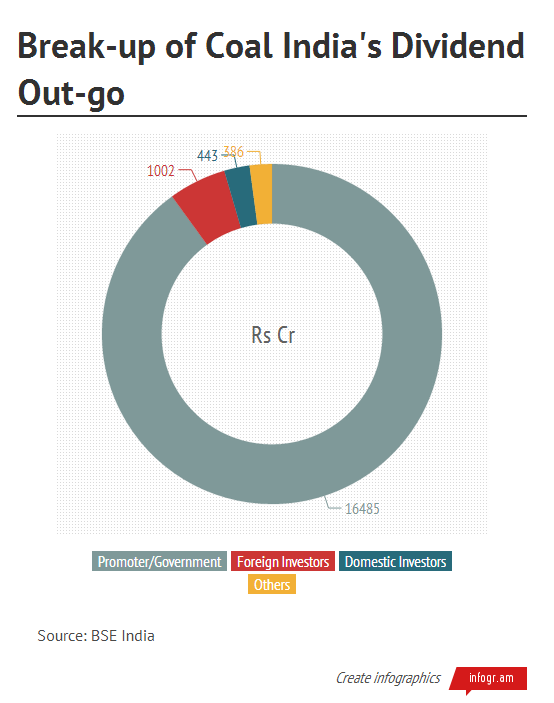 However, Andrew Holland of Ambit Capital, told NDTV that he is not impressed with Coal India's special dividend as he said that the company is no Apple which has returned money to shareholders because it has new products and new product pipeline. "The fundamentals (of Coal India) do not justify that kind of dividend and if the company does not know what to do with its cash, it's a really sorry state for the economy, he added.