Can Governments Provide Basic Infra In All Schools In 6 Months?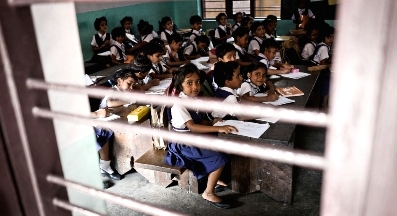 The Supreme Court last week directed the centre and the state governments to provide basic infrastructure in all schools, including drinking water facilities and toilets, within the next six months.
So, can this be done? In our continuing series Fact Check, IndiaSpend's Danielle Collaco takes a look at the District Information System for Education (DISE) 2010-11 Flash Statistics and tries to check whether this can be achieved in six months.
First, let's take a look at the drinking water scenario. The availability of drinking water in schools seems to be almost on track. In 2010-11, about 92.7% of schools had some sort of drinking water facility. This is an increase from 92.6% in the previous year and 87.7% during 2008-09.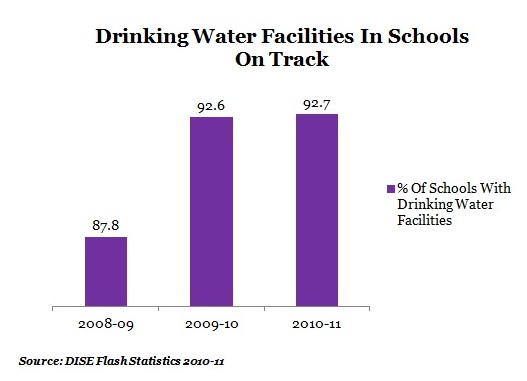 As you can see from the graph, the figures have been increasing over the past few years, which mean the governments may be able to meet the six-month deadline.
Let's now look at the data on toilets in schools. According to the DISE report, in 2010-11, about 82.9% of all schools in India had toilets, an increase from 81.6% in 2009-10. So, the increase was barely a per cent in one year, which makes it look difficult for the governments to achieve the target of 13% increase in six months.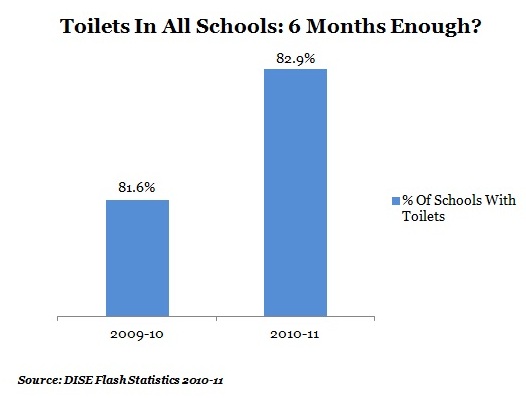 So, it is quite possible that the 100% target might be reached for drinking water access in all schools across the country. However, there is a chance that the governments may not be able to provide toilets in all schools within six months.