Fact Check: Are There More Muslim Undertrials In Indian Jails?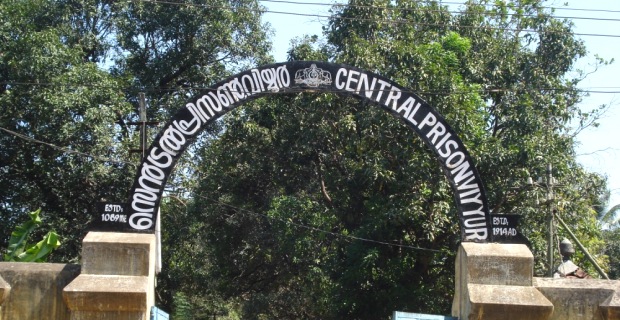 India's Union Home Minister Sushil Kumar Shinde recently addressed a letter to the Chief Ministers of different states, urging them not to wrongfully detain 'Muslim' youth in cases. He later clarified that comment saying that the letter meant all innocent youth being harassed by the police.
IndiaSpend decided to Fact Check his statement in as much as asking if the suggestion of discrimination had some factual weight behind it. The answer, from a pure data point of view, is yes. Whether he ought to have expressed it in the manner he did and thus leaving it open to interpretation is a different question.
We looked at the numbers for Muslim and Hindu undertrials in different states and also Muslim/Hindu detenues in jails across the country.
India had a total of 254,857 undertrial prisoners from various religions under different crime heads at the end of 2012.
There were 53,638 Muslim undertrials across states. Uttar Pradesh has the highest number of Muslim undertrials at 14,707 followed by West Bengal and Maharashtra.
The 2001 Census has been used for the demographic break-up of the population for states as the 2011 demographic data is not yet available.
Figure 1(a)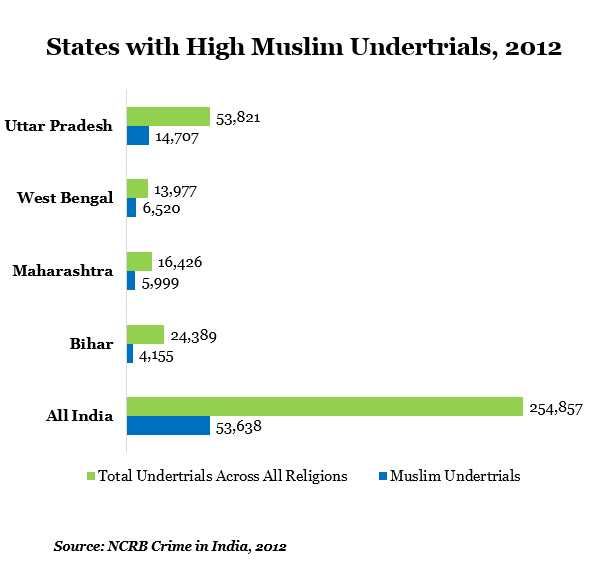 In Maharashtra, the number of Muslim undertrials for every 100,000 Muslims (58) is higher than the corresponding figure for UP (47) although the number of Muslim undertrials in UP as a whole is higher. The same is the case with West Bengal where there are 32 Muslim undertrials for every 100,000 Muslims.
Figure 1(b)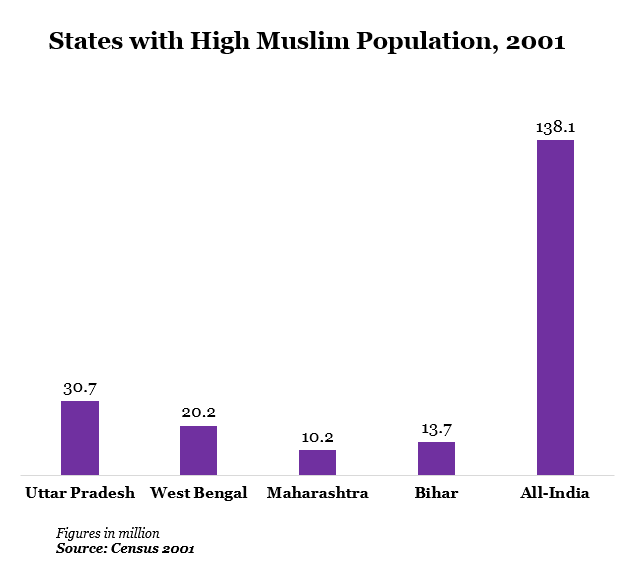 Figure 2(a)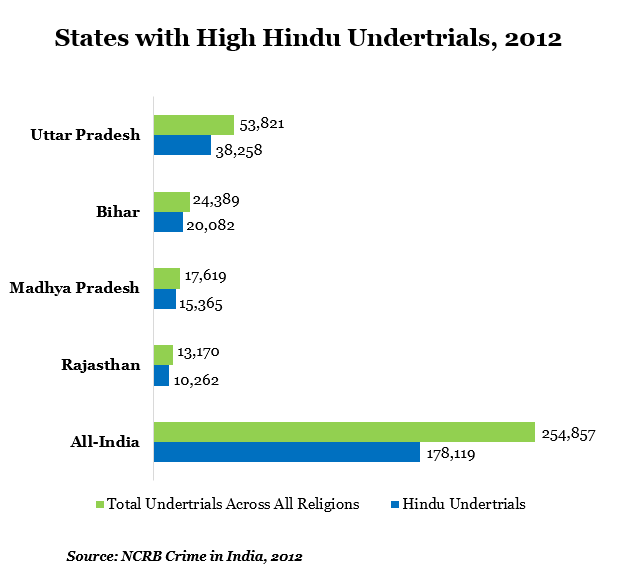 If we look at the same numbers for Hindus in these states, we see that Uttar Pradesh has 28.5 undertrials for every 100,000 Hindus. And we can see similar difference in other states: West Bengal (12), Maharashtra (11.7), Bihar (29), Jharkhand (44), Rajasthan (20), Madhya Pradesh (27), Assam (15), Gujarat (10) and Kerala (9).
Figure 2(b)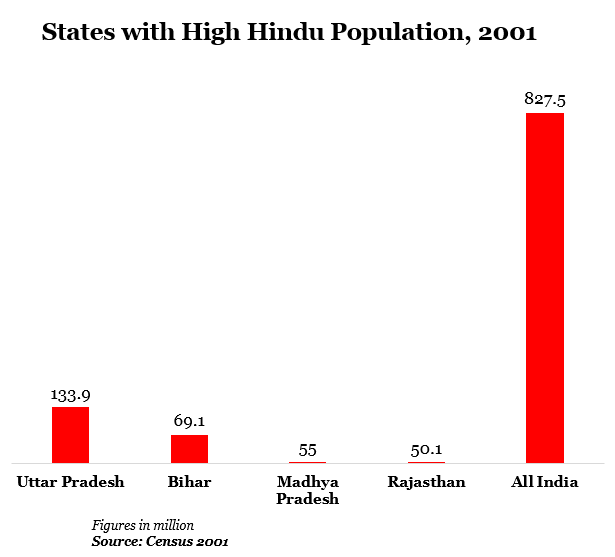 Figure 3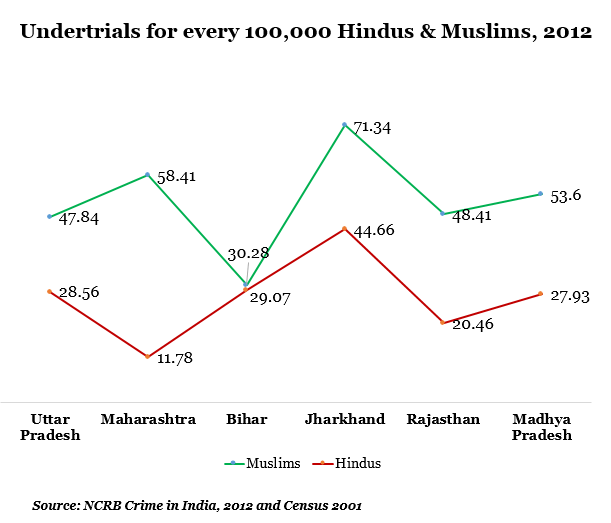 So we see that the number of Hindus undertrials for 100,000 persons is much less than the corresponding figures for Muslim undertrial prisoners.
The Story of Muslim & Hindu Detenues
There were a total of 1,922 detenues in the country at the end of 2012 of which 543 were Muslims.
Gujarat had a total of 151 Muslim detenues at the end of 2012 out of 519 detenues in the state. Jammu & Kashmir, where the majority population is Muslim, comes after Gujarat and is also the only state where Muslim detenues are significantly more that Hindu detenues.
Figure 4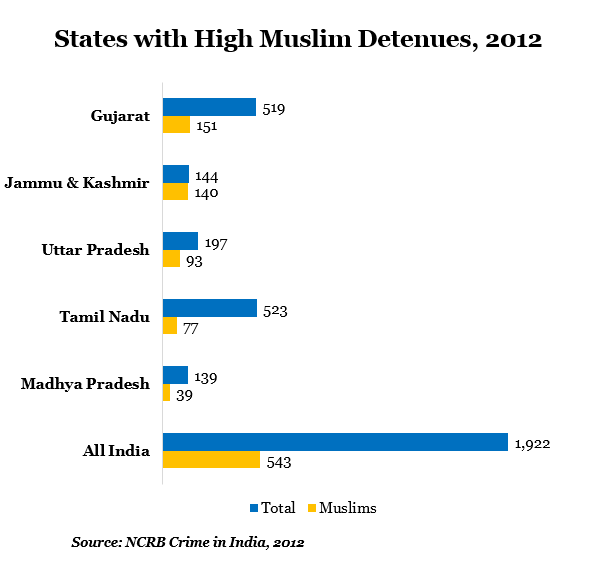 If we look at the numbers of Hindu detenues, Tamil Nadu with 371 Hindu detenues out of a total of 523 detenues has the highest followed by Gujarat and Manipur. UP has less number of Hindu detenues than Manipur although the difference in Hindu population between the two states is extremely high.
Figure 5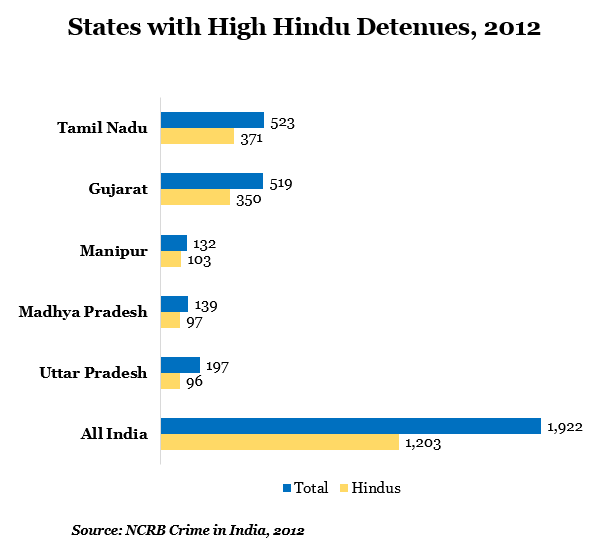 We see from the numbers that there is a need to examine the issue more closely to find out why there are more Muslim undertrial prisoners in proportion to the population in states as compared to Hindu undertrial prisoners.
The Home Minister also made a point about expediting cases where Muslims were implicated in terror cases and provide legal aid to Muslim undertrial prisoners in terror cases. That being said, the Minister might have unwittingly (or wittingly) re-drawn attention to larger socio-economic issues of disparities and what they could lead to, at least in theory.
Undertrials/Detenues Explained
Inmates in Indian jails are categorised as convicts, undertrials and detenues.
(1) A convict is a person found guilty of a crime and sentenced by a court or a person serving a sentence in prison.
(2) An undertrial is a person who is currently on trial in a court of law; and
(3)A detenu is any person held in custody.