Education & Healthcare: Still A Long Way To Go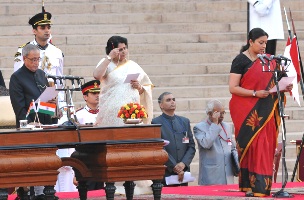 The Narendra Modi Government was sworn in on 26th May, 2014 with only 45 ministers, a smaller number compared to the UPA Government's 70-member cabinet.
The new council of ministers includes many new faces like Human Resources Minister Smriti Irani and Health Minister Dr Harsh Vardhan.
The education and health department had received a lot of importance under the decade-long UPA Government. The total spending on education went up from Rs 10,625 crore in 2004-05 to Rs 81,070 crore in 2014-15 (Budget Estimates). Similarly, the Ministry of Health and Family Welfare has also seen an increase in allocation from Rs 7,481 crore to Rs 38,427 crore during the same period.
Let us now look at some of the achievements of the UPA Government in health and education:
UPA's Achievements In Health & Education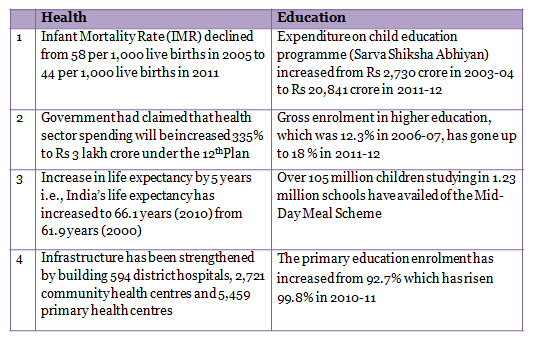 From the table above, it is clear that the UPA Government did achieve a lot over the past 10 years. However, these achievements have been fraught with problems. For example, even though IMR has improved, India will still be missing the United Nation's millennium development goal (MDG) of 19 deaths per 1000 births. And while the GER for higher education has improved, women enrolment remains a concern which has only risen by 1% from 40.5% in 2006-07 to 41.5% in 2010-11.
The Bharatiya Janata Party, which is leading the National Democratic Alliance (NDA), in its election manifesto, has made several promises that will require much hard work to implement. The manifesto does not set any specific targets and sticks to a general outline and focus areas.
BJP's Health & Education Manifesto