Deaths Due To Terrorist Attacks Are Declining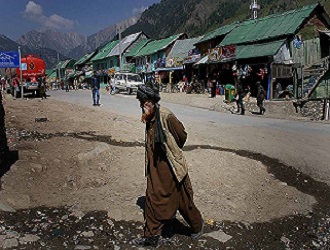 India's northern state of Jammu & Kashmir (J&K) witnessed twin terror attacks recently, which killed around 10 people. The violent act almost coincided with Indian Prime Minister Manmohan Singh's visit to the USA where he met Pakistani Prime Minister Nawaz Sharif.
If you look at Government data, 4,676 people have been killed in 12 years due to terror attacks in J&K since 2001(i.e. till 2012). The total number of killings due to terror attacks, pan-India, stands at 10,076 out of which around 6,675 people (66%) were killed in 3 states - J&K, Chhattisgarh and Manipur.
The following graph gives an idea of the top three states affected by terrorist/extremist killings:
Figure 1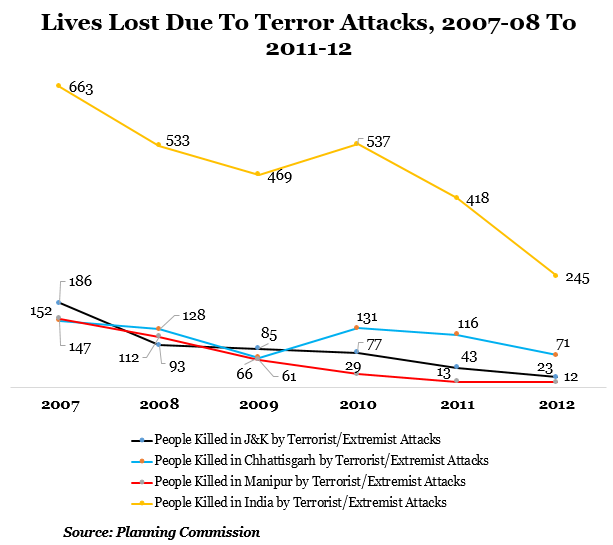 Interestingly, if you break down the numbers to per day figures of people killed due to terror attacks, almost 1 person is killed in J&K and 2 people across India.
Figure 2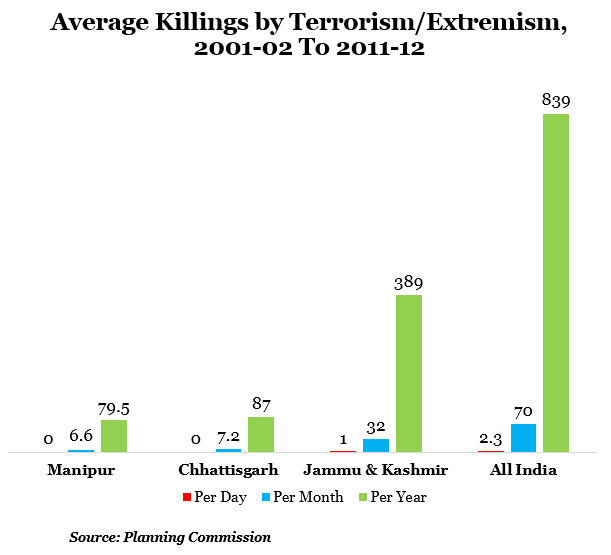 So terrorism/extremism is taking a heavy toll on India. But the positive is that there has been a gradual decline in deaths due to terror attacks. The numbers for Jammu and Kashmir declined drastically in 2008 when it became half of the total number killed in 2007. And it has been dropping regularly since then and declined to 23 deaths in 2012.
Terror attacks in India are not restricted to the militant attacks in J&K and covers Naxal terror and other challenges in the North-East. But Jammu and Kashmir has always led the states in killings due to terrorism. Exceptions started in the year 2008 when around 112 were killed in Manipur. And since 2010, Chhattisgarh has been leading in the number of killings due to extremism.