Crimes Against Women Up 34% in 4 Years; Cruelty By Husband/Relatives Most Reported Crime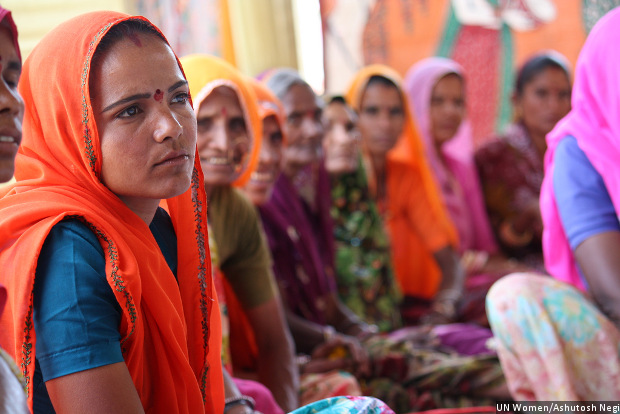 Crimes against women increased 34% over the last four years to 2015, with cruelty by husbands and relatives being the most widely reported crime, according to the latest data from the National Crime Records Bureau (NCRB).
The rate of crime against women--defined as crimes reported divided by total women population--has gone up from 41.7 to 53.9 between 2012 and 2015.
The higher rate could be explained by increased crime, but it could also be that more women are confident enough to report crimes against them, according to this January 2016 Indian Express article.
Source: National Crime Records Bureau, 2015
Cruelty by husband and relatives, in 2015, accounted for 34% of cases, rising 6% over the last four years, from 106,527 cases in 2012 to 113,403 in 2015.
Source: National Crime Records 2015; Data are from 2012, since rate of crime against women is calculated as number of crimes divided by female population, unlike earlier years when it was based on the entire population.
Assault on women accounted for a quarter of cases last year, increasing 82% since 2012.
"The number of cases is rising because it means women are refusing to suffer in silence," said Varsha Sharma, a senior Delhi police officer, quoted in this BBC report in October 2014.
NCRB added three more heads in 2014 under which crimes against women were reported: Attempt to commit rape (4,437), which increased 5% in 2015, abetment of suicide by women (4,060), an increase of 4%, and protection of women from domestic violence (461), which increased 8%.
Uttar Pradesh, Maharashtra and West Bengal reported the most crimes against women in 2015, with 35,527, 31,126 and 33,218 cases, respectively.
Rajasthan has the highest crime rate, followed by West Bengal.
(Salve is an analyst with IndiaSpend.)
We welcome feedback. Please write to respond@indiaspend.org. We reserve the right to edit responses for language and grammar.
__________________________________________________________________
"Liked this story? Indiaspend.org is a non-profit, and we depend on readers like you to drive our public-interest journalism efforts. Donate Rs 500; Rs 1,000, Rs 2,000."