Can Maharashtra Really Be Power Sufficient By 2013?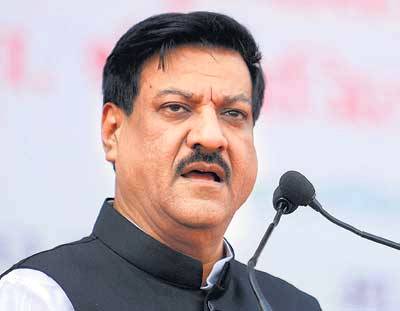 Maharashtra Chief Minister Prithviraj Chavan claimed last week that the state would be free of power cuts by the end of this year. IndiaSpend's Prachi Salve looked at the current power situation of the state, and asks if this promise can indeed be fulfilled by 2013.
Maharashtra's power landscape is like this. It had an installed capacity of 19,816 MW as of 31st December 2011. The state also got power allocation from the central grid of 5,792 MW. Total electricity generation stood at 67,177million units (MUs) up to December 2011, 22% higher than the previous year.
The state's total energy (power) requirement in 2011-12 was 141,382 MUs while the availability was 117,722 MUs. The state thus faced a shortage of 23,660MUs or 16.7%, according to a report by the Central Electrical Authority. The peak demand for the state was 21,069 MW while peak demand met or power supplied was only 16,417 MW. So, there was a deficit of 22.1%.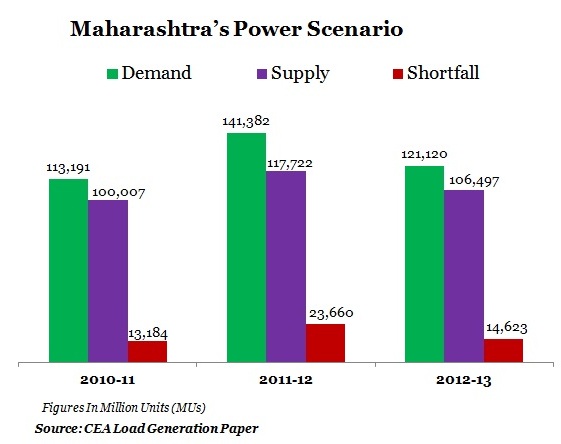 The report further says that during 2012-13, the energy requirement will be 121,120 MUs and the availability will only be 106,497 MUs. The state will thus have a deficit of 14,623 MUs or 12.7%. Though the deficit would be comparatively less than the 2011-12 level, the situation seems to be different from the claims being put forward by the Chief Minister.
Furthermore, the supply of electricity is dwindling or cannot match the increase in demand due to a variety of reasons. Firstly, the power plants across Maharashtra are not working at full capacity. For example, the gas-based power plant at Dabhol has the capacity of producing 2,200 MW but 1,400 MW cannot be generated due to lack of gas supply. Due to the failure of the government to provide water supply from the Jaikwadi Dam, power plants in Beed and Parli are either functioning at half their capacity or have been completely shut down.
However, the government has a few thermal power plants in the pipeline to meet the growing demand. According to the Maharashtra Economic survey 2012, thermal power projects of 9,750 MW proposed by MAHAGENCO, the generation company of the state, during the 12th 5-Year Plan includes Adani Power's 3,300 MW unit in Gondia, Indiabulls Power's 2,700 MW plant at Amravati and Indiabulls Realtech's 2,700 MW unit at Sinnar, Nashik.
Consumers are most likely to shell out extra money to receive uninterrupted power supply as the state will have to buy additional power at high price from private providers like BEST, JSW Energy and Adani Power.