Budget 2014: The Dope On Who Gets How Much
So, as you saw from the countdown, the Finance Ministry, Defence Ministry and the Ministry of Consumer Affairs, Food and Public Distribution take the lion's share of the allocation pie in the vote-on-account presented by the Finance Minister. Here's a look at the top ten ministries by allocation and their expenditures over the last five years: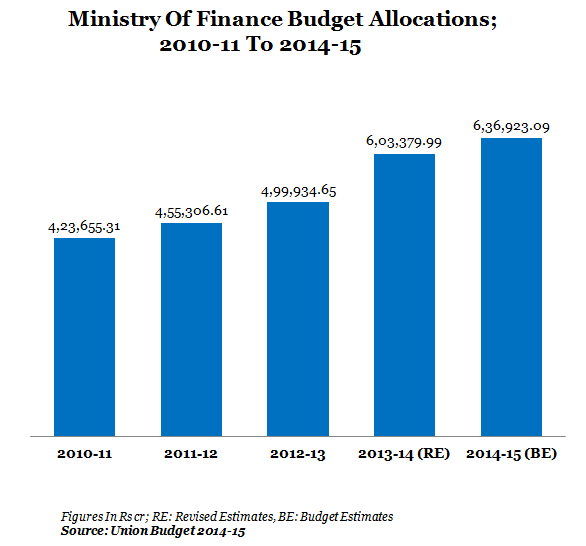 This year's allocation to the Finance Ministry of Rs 6,36,923.09 crore is about 5.55% higher than last year's allocation of Rs 6,03,379.99 crore. Interest payments have been allocated Rs 4,27,011.38 crore, which is about 12.35% higher than Rs 3,80,066.32 crore allocated last year. Pensions have seen an increase of 8.99% from Rs 21,815.00 crore in 2013-14 to Rs 23,778.00 crore in 2014-15.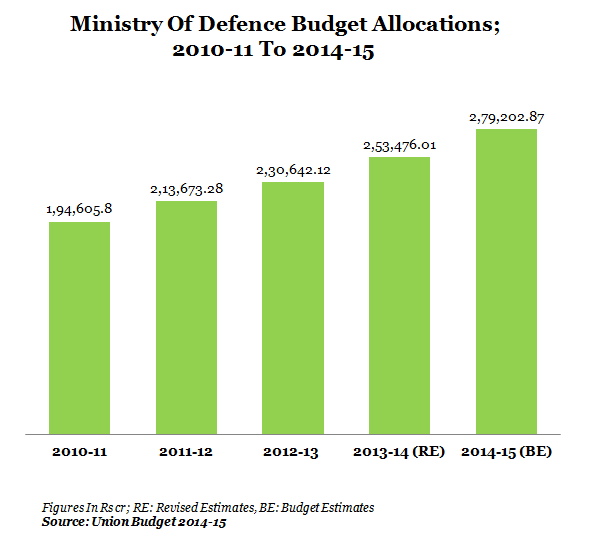 The allocation to the Defence Ministry has increased 10% from Rs 2,53,476.01 crore in 2013-14 to Rs 2,79,202.87 crore in 2014-15. The capital outlay for the ministry is up about 13.6% from Rs 78,872.23 crore in 2013-14 to Rs 89,587.95 crore in 2014-15. Pensions are up from Rs 45,500 crore in 2013-14 to Rs 50,000 crore this year.
Here's a look at the budgetary allocations of the remaining ministries in the top 10