As Poor As Haiti, Jharkhand Awaits New Govt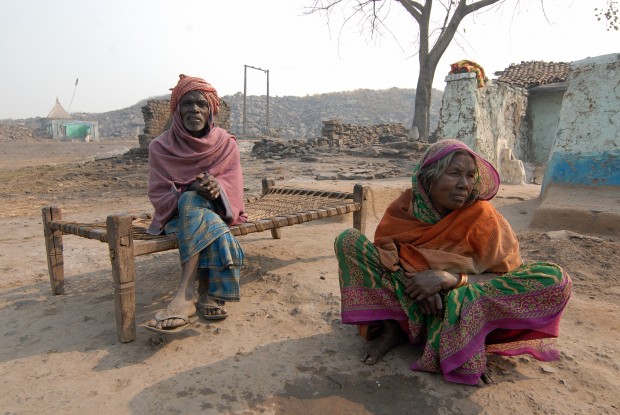 For a state blessed with almost 40% of India's mineral resources, poverty-stricken Jharkhand has always been an underperformer.
Jharkhand has the same per capita income as Haiti, one of the world's poorest, most chaotic nations.
In an earlier report, IndiaSpend had pointed out that of the three new Indian states created in 2000—Jharkhand, Chattisgarh and Uttarakhand—the latter two had better growth rates than their parent states, Uttar Pradesh and Madhya Pradesh.
Jharkhand, however, was a laggard, compared to its parent state, Bihar.
The political scene of Jharkhand has been unstable since its formation. There have been nine governments and three terms of President's rule over 14 years.
The state has almost always been ruled by governments led by Jharkhand Mukti Morcha (JMM) or the Bharatiya Janata Party (BJP). With elections getting over on December 20 and counting to be done on December 23, let us look at the political and social scenario of the state.
Source: Various News Reports
IndiaSpend had earlier reported how Chhattisgarh, despite having a stable government, was not doing too well on human development indicators (HDI). Jharkhand has also lagged behind on HDI. Both Jharkhand and Chhattisgarh are comparable in terms of poverty and large tribal populations.
But Chhattisgarh, unlike Jharkhand, has had a stable government since 2000.
Other than maintaining the confidence of the assembly, the new Jharkhand government will have a number of challenges before it.
Naxal Violence
In the past 5 years, Jharkhand has reported the highest number of Naxal Incidents and the maximum number of deaths in gunbattles. Clearly, the biggest challenge for the state is left-wing extremism.
Source: Ministry of Home Affairs, Government of India
Economic Growth
The growth rate of Jharkhand has improved over the past five years, after dropping to a low of 3.2% in 2005-06. The new government's main challenge will be to maintain that growth.
Source: Planning Commission
Human Development Indicators
Jharkhand is ranked 6th amongst the least developed states of India. While literacy rates are lower than the national rates, Jharkhand has a better sex ratio than the all-India average. This is mainly because most of the population is rural. More than 25 million Jharkhandis live in villages; more than 7 million live in cities. Basic health indicators are affected by lack of urbanisation. The state of basic amenities in the state is also poor; only 12% of households have piped drinking water.
Source: Jharkhand Economic Survey 2013-14, NFHS-3, Census 2011
Tribal Issues
About 26% of Jharkhand's population is tribal, the sixth-largest such population in India. Since overall development indicators of the state are affected by the high tribal population, the new government will need to devote extra attention to tribal affairs.
Youth
As our earlier reports point out, Jharkhand has India's highest percentage of young voters. As much as 9% of the voting population of Jharkhand in the Lok Sabha 2014 election was between 18 and 19 years old.
Literacy rates in Jharkhand are lower than India's average and are about the same as Rwanda.
School dropout rates at primary and upper-primary levels are also much higher than Indian averages. The unemployment rate in Jharkhand is 2.6% and has increased since 2004-05 whereas it has declined in the rest of India.
So, can a clear mandate for the new government in Ranchi, the capital city of Jharkhand and the home town of Indian cricket captain MS Dhoni, address these problems?
Image Credit: Dreamstime.com|Samrat35
_________________________________________________________________
Liked this story? Indiaspend.org is a non-profit, and we depend on readers like you to drive our public-interest journalism efforts. Donate Rs 500; Rs 1,000, Rs 2,000.