As Congress Twitter Accounts Hacked, Cyber Crime Up 26 Times In Decade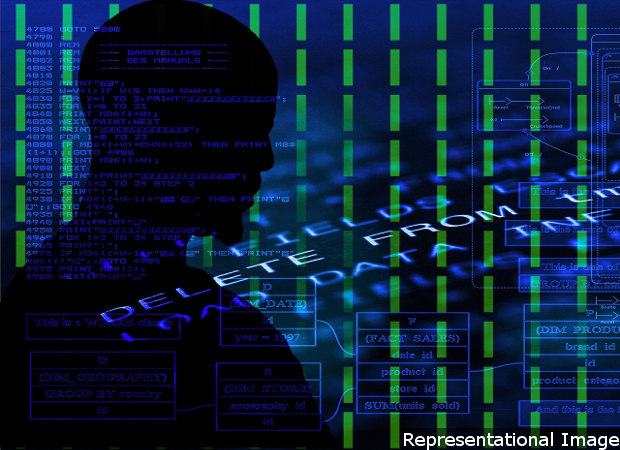 As many as 11,592 cases of cyber crime were reported across India in 2015, nearly 26 times more than a decade ago in 2006 when 453 cases were reported, according to data released by the National Crime Records Bureau.
The Indian National Congress raised the issue of digital security after its mail server and many email and Twitter accounts--including the party's and its vice president Rahul Gandhi's official Twitter accounts--were hacked. The hacking came on December 1, 2016--a day after Rahul Gandhi's Twitter account was breached.
A series of explicitly worded tweets were posted from both accounts. The Congress has filed complaints with the Delhi Police's cyber cell over the incidents.
On being asked as to what his reaction would be if his own account was hacked, Minister for Information Technology Ravi Shankar Prasad told CNN News 18 that he "will not make a fuss of it".
If my account was hacked, I would not have made a fuss over it: @rsprasad to @maryashakil on Cong Twitter hacks pic.twitter.com/cJup3IZXTy

— News18 (@CNNnews18) December 2, 2016
Meanwhile, a tweet by the President of Sri Lanka, Maithripala Sirisena, surfaced on the Internet, where he had said that it was "our duty to encourage our youngsters to use their talents ethically", referring to a student who hacked into his personal website.
This morning I met the student who hacked into my official website.It's our duty to encourage our youngsters to use their talents ethically. pic.twitter.com/0m07YnsNsr

— Maithripala Sirisena (@MaithripalaS) November 17, 2016
Of the 11,592 cases of cyber crime reported in 2015, 8,045 were filed under the Information Technology (IT) Act, 3,422 under the Indian Penal Code (IPC) and 125 under Special and Local Laws (SLL).
Source: National Crime Records Bureau
As many as 8,121 people were arrested in 2015 over cyber crimes--a 41% increase from 2014. Over 36,000 cases were registered between 2006 and 2015 while 24,140 persons were arrested during this period.
Persons arrested for allegedly committing cyber crime increased 14 times over the past decade, indicating how cyber crimes represent an increasing problem as India moves towards greater digitisation.
There has been a 13% increase in India's internet subscriber base, from 302.4 million on March 31, 2015, to 342.7 million on March 31, 2016, according to data tabled in the Lok Sabha (lower house of Parliament).
Greed/financial gain were the biggest motives for cyber crimes, accounting for around a third of all cases reported in 2015 with 3,855 cases.
"Other" motives accounted for the second highest number of cyber crimes at 3,008, followed by fraud/illegal gain (1,119), insult to modesty of women (606), sexual exploitation (588) and causing disrepute (387).
Uttar Pradesh accounted for 19% of all cyber crime registered in India in 2015 with 2,208 cases--a 27% increase since 2014.
Maharashtra recorded the second highest number of cases with 2,195, followed by Karnataka with 1,447, Rajasthan with 949 and Telangana with 687 cases.
Source: National Crime Records Bureau
In 2015, as many as 26,244 cases of website defacement, 9,830 cases of virus/malicious code and 3,673 cases of network scanning/probing were reported to or tracked by the Indian Computer Emergency Response Team (CERT-In) of the Department of Information Technology.
As many as 61,628 spam incidents were also reported.
CERT-In handled 49,455 cyber security threats in 2015--up nearly 11% from 2014.
As many as 560 government websites hosted under gov.in and nic.in domains were hacked by various groups from 2012 to January, 2015, according to data tabled in the Lok Sabha.
(Sethi is a Mumbai-based freelance writer and defence analyst.)
We welcome feedback. Please write to respond@indiaspend.org. We reserve the right to edit responses for language and grammar.
__________________________________________________________________
"Liked this story? Indiaspend.org is a non-profit, and we depend on readers like you to drive our public-interest journalism efforts. Donate Rs 500; Rs 1,000, Rs 2,000."