A Showman's Battle With Dengue Highlights The Failings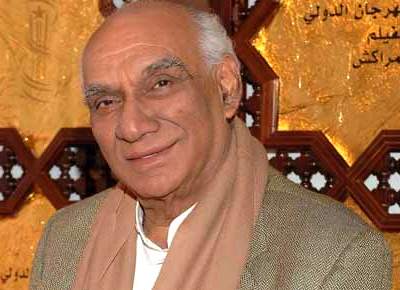 When well-known Bollywood filmmaker Yash Chopra died in October 2012 of dengue, his death sparked panic among many in India's commercial capital of Mumbai, particularly among the more affluent.
The Indian health system has been struggling to handle the surge in cases of dengue fever during the last four years. The number of deaths was 96 in 2009 out of the total reported cases of 15,535, which increased to 110 deaths and 28,292 cases in 2010. In 2011, the number of deaths reported across the country was 169 but the total cases declined to 18,860. And now the clincher: In 2012, till 15th November, there have been 216 deaths due to dengue fever while the cases have zoomed to 35,066.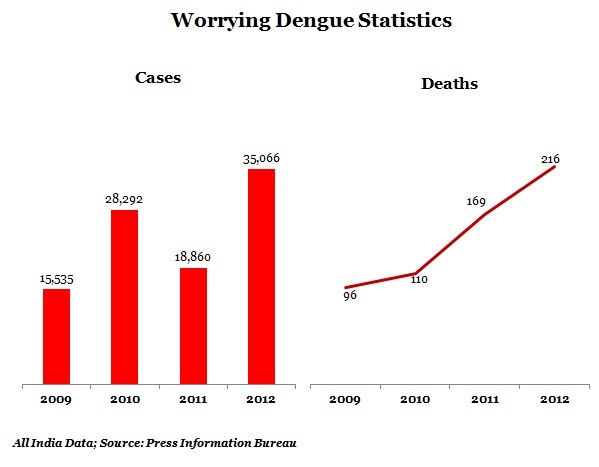 Dengue fever is an infectious tropical disease, and is transmitted by several species of mosquitoes. As there is no commercially available vaccine, the only method to control it is by reducing the number of mosquitoes and limiting exposure to bites. And that's where the Indian system seems to have failed...
According to a reply filed by Minister of State For Health Abu Haseem Khan Choudhury in the Rajya Sabha recently, dengue fever is an outbreak-prone disease governed by various man-made and environmental factors including unplanned and rapid urbanisation, inadequate waste management and gaps in public health infrastructure.
The Ministry of Health & Family Welfare, in an effort to tackle the problem, has provided 2,312 dengue diagnostic kits to surveillance hospitals for early detection and treatment.
Let us now look at the worst five states that have seen an increase in cases and the top five states that have controlled the epidemic....
West Bengal has seen the worst increase in dengue fever cases at 6,067 this year as against 510 in 2011. The state has already seen nine deaths as against nil deaths last year. West Bengal is followed by Tamil Nadu with 9,249 cases as against 2,501 last year and 60 deaths as against 9 last year. Kerala, Karnataka and Orissa are the other worst states.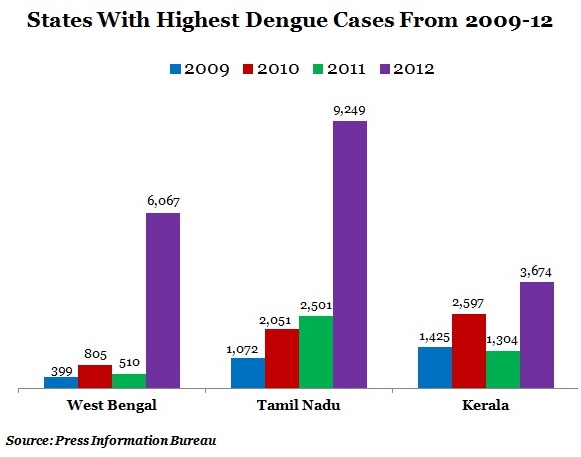 Himachal Pradesh has not reported a single dengue fever case over the last four years. IndiaSpend had earlier reported how the state is well ahead of other states on social sector spending like health and education. Himachal Pradesh is followed by Nagaland (0 case), Chhattisgarh (1 case), Sikkim (2 cases), Manipur and Mizoram (6 cases each).