30 Million Cases & Counting; The Law Fights Back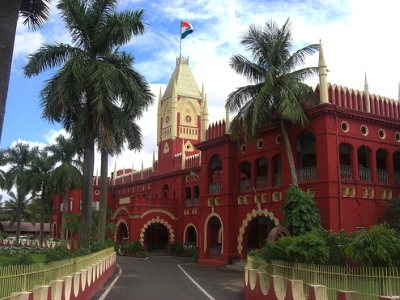 India is a nation of 1.2 billion people with a rich history and tradition of laws and governance.... and yet, as is widely known, lags when it comes to delivering justice.
IndiaSpend looks at a recent Planning Commission's approach paper for the 12th Five-Year Plan for revamping the judicial system that tries to address some of these concerns and wonders if this will be sufficient, given the scale of the problem.
Perhaps the most worrying aspect of the legal system is delays in hearing cases and verdicts being announced by the courts. Latest records (September 1, 2012) show the Supreme Court with 63,749 pending matters.
On the other hand, most cases seem to be of recent vintage, contrary to the general perception that cases can drag for generations. Law Minister Salman Khurshid in a statement recently said that of 30 million cases pending in various Indian courts, 74% were less than five years old. He added the government was making all efforts to unclog the criminal justice system by disposing off cases through special courts and alternate dispute resolution mechanisms.
And then there is the shortfall of judges. According to the 120th Report of the Law Commission, there should be 50 Judges per million population. The current strength is 10.5 judges, which is a major cause of delay in disposal of cases.
Let us now look at the investments outlined as per the Planning Commission in its approach paper for the 12th Plan.
Table 1: Indian Law: The Way Ahead
Scheme
12th Plan Proposed Allocation
Year-wise allocation
2012-13
2013-14
2014-15
2015-16
2016-17
Development of Infrastructure
771.51
Computerisation of Subordinate courts (Phase-I)
390
195.00
195.00
Gram Nyayalayas
1,356.00
119.00
147.00
294.00
350.00
446.00
National Mission – Action Plan Implementation
110
30.00
20.00
20.00
20.00
20.00
Mission mode programme for infra development for subordinate judiciary
5,000.00
1,300
1,200
1,100
800.00
600.00
Setting up model courts
130.00
30.00
25.00
25.00
25.00
25.00
Studies on Judicial Reforms
35.00
7.00
7.00
7.00
7.00
7.00
E-courts (Phase II)
1,280.00
256.00
256.00
256.00
256.00
256.00
Access to Justice – Govt of India (new programme)
30.00
6.00
6.00
6.00
6.00
6.00
Access to Justice – UNDP
24.12
4.84
4.82
4.82
4.82
4.82
Total
8,355.12
1,947.84
1,860.82
1,712.82
1,468.82
1,364.82
(Figures in Rs crore; Source: Planning Commission)
The mission mode programme for infrastructure development, including construction of court buildings, of the subordinate judiciary is a central sponsored programme. Funds are being shared in the ratio of 75:25 i.e state governments will bear 25% of the cost to upgrade infrastructure in the lower courts. The plan is to spend Rs 5,000 crore over the next five years to beef up the legal infrastructure at the lower courts.
The Gram Nyayalayas Act has been in force since October 2, 2009, and is a new tier of courts at the grass roots level for providing speedy and inexpensive access to justice to the citizens at the door steps. The plan is to spend nearly Rs 1,400 crore for the setting up of 5,000 Gram Nyayalayas. The panel has also proposed an expenditure of Rs 1,670 crore for activities including computerisation of 1,000 new courts, biometrics for courts and video-conferencing facilities in jails.
Indian Judicial System
Now let us look at what's at stake. The three-tiered Indian judicial system, which includes nearly 18,000 courts, is helmed by the Supreme Court situated in New Delhi. The Supreme Court is headed by the Chief Justice of India and has 31 Judges. The Supreme Court takes up appeals against the judgments of High Courts and petitions of serious violations on its own or based on petitions filed by Supreme Court lawyers.
One rung below the Supreme Court is the High Court. All states in India have a High Court. The High Courts are followed by the district and sessions courts in judicial districts.... and the lower rung include civil (civil judges) and criminal (judicial/metropolitan magistrates) courts.
The Indian legal system also includes special courts appointed by the governments for speedy trials, chief judicial magistrates in every tehsil (including towns and villages around the towns), special executive magistrates to try very minor offences, labour courts and co-operative courts. It also has various tribunals like Income Tax, Excise, Sales Tax, accident claims, administrative and appellate tribunals where complainants can file appeals against the ruling of the lower tribunals.
According to Bar Council of India, the Indian legal profession today consists of approximately 1.2 million registered advocates, around 950 law schools and approximately 400,000-500,000 law students across the country. Every year, approximately 60,000–70,000 law graduates join the legal profession in India.
Coming back to delays, Law Minister Khurshid, in a conversation with barandbench.com recently said the government needs to do two things: first is the All-India Judicial Service to organise judicial services better... and second the Judicial Appointments Commission to speed up the number and the manner in which judges are appointed in the higher courts and also ensure greater transparency and better quality.
A step in improving quality has already been taken by the Bombay High Court. The court has invited applications for 45 posts of Court Managers. The appointments should help in better administration of Courts and better management of human resources in the Court.
The attempt is to free Judges from administrative work and focus on the legal challenges and let the Managers handle the official work, increase compliance with standards and expedite disposal of cases. The managers will be appointed for the High Court of Bombay and its Benches at Nagpur and Aurangabad and district courts in Maharashtra. Appointments will be on a contractual basis until March 31, 2015.
The system has been taking steps to reduce the backlog in the courts and ensure speedy delivery of justice. But quick, free and unbiased justice, is still a way to go for the Aam Admi...