260 Million Aadhaars And Counting…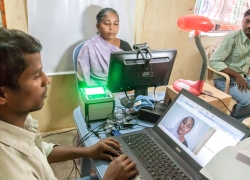 The Unique Identification Authority of India (UIDAI) has issued over 260 million Aadhaar numbers since the first number was issued on September 29, 2010.
The graph below shows the increasing Aadhaars generated from April 2012 till January 2013.
Figure 1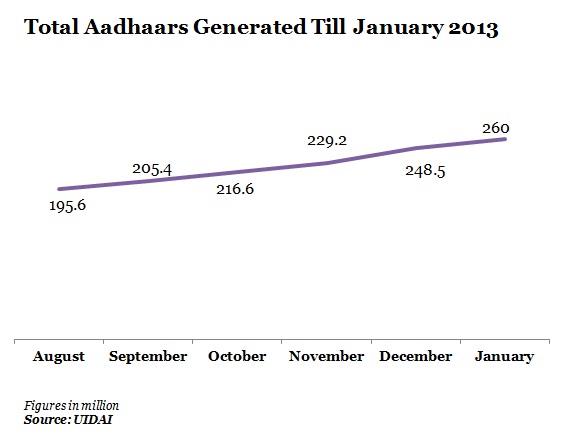 Aadhaar is a 12-digit biometric unique identity number issued by UIDAI on behalf of the Government of India that will serve as a proof of identity and address anywhere in India. Aadhaar-based identification will have two unique features: universality because Aadhaar will be recognised and accepted across the country and across all service providers; and the number will form the basic, universal identity infrastructure over which agencies across the country can build their identity-based applications.
UIDAI has cumulatively spent over Rs 2,149 crore till date to implement the project. The authority has now been given the mandate to enroll a further 400 million Indians by 2014.
Aadhaar is being used for direct cash transfer in around 20 districts across the country, and pilot tests are being conducted for LPG delivery, pension payments, MGNREGA wage payments and PDS distribution by the government in its efforts to curb subsidies and siphoning off of funds meant for poor households.
Andhra Pradesh leads the enrolment list with over 51 million enrolments (as on January 18, 2013) followed by Maharashtra (44 million) and Kerala (20 million).
Figure 2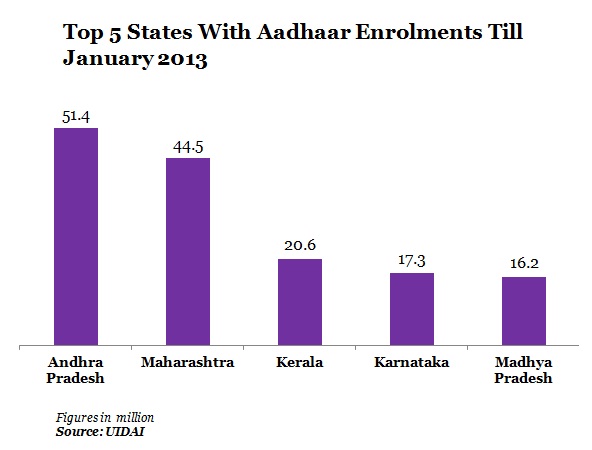 The graph below shows the states that have the lowest Aadhaar enrolments.
Figure 3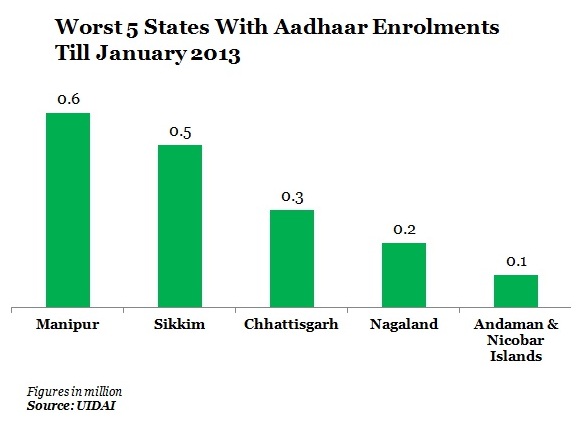 And the maximum enrolments - 16.2% male and 14.3% female - have been in the 16-30 years group.
Figure 4