2016: Top 10 Fake News Forwards That We (Almost) Believed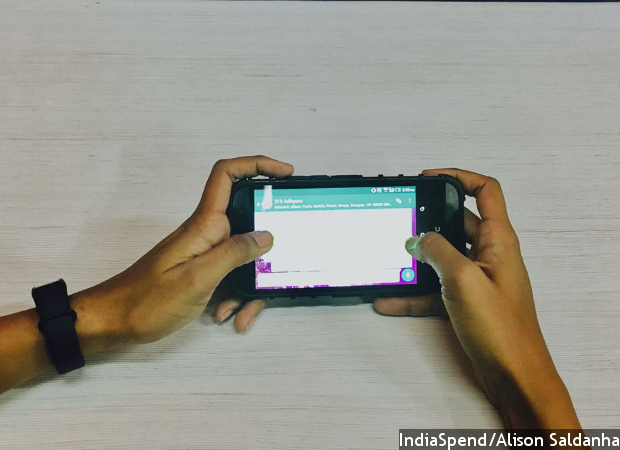 From currency to salt--very little escaped the reach of fake or fabricated news in 2016. Rumours spread from WhatsApp and other social media into the mainstream media. Institutions such as the United Nations Educational, Scientific and Cultural Organization (UNESCO), and the Reserve Bank of India (RBI) had to step in and tell us what was true. Even Facebook and Google, two of the world's biggest Internet companies, sat up and took notice.
Such news can have widespread reach: India is one of the biggest markets for several social media and communication companies--it has 160 million of WhatsApp's one billion-plus monthly active users, 148 million Facebook users, and over 22 million Twitter accounts.
The potency of fabricated news came into focus after the 2016 US presidential elections. In the run-up to the ballot, fake news on the elections drew more engagement on Facebook than top-performing stories from major news outlets such as The New York Times, CNN, NBC News, or The Wall Street Journal, this BuzzFeed News analysis found. Other countries witnessed the rise of fake news too, according to this Guardian report, rendering it a global phenomenon in 2016.
Here are some of the most popular Indian fake news stories of 2016:
1. UNESCO declares PM Modi best Prime Minister
UNESCO has been one of the primary alleged sources of fake news in India. In June 2016, fake news broke out on WhatsApp groups, and other social media, that the UN cultural agency had awarded Prime Minister Narendra Modi the title of best prime minister in the world.
https://twitter.com/pranayrupani/status/745985355728420864
https://twitter.com/arjunrai06/status/804305230921764865
https://twitter.com/haroonsheikh786/status/746590329848082432
That rumour is still circulating on social media:
https://twitter.com/bollywood1826/status/800584142899421184
World billiards champion Pankaj Advani shared the news on Twitter congratulating PM Modi.
https://twitter.com/PankajAdvani247/status/746284674540929025
After media organisations pointed out the news was a hoax, Twitterati trolled Advani leading him to post this rebuttal:
https://twitter.com/PankajAdvani247/status/746606284229611520
2. UNESCO declares Jana Gana Mana best national anthem
Another favourite Indian rumour involving UNESCO is the claim that India's national anthem--Jana Gana Mana--has been declared the "Best National Anthem In The World". The fake news started in 2008 through email and then caught the UN agency's attention. "We are aware of several blogs in India reporting this story, but can assure you that UNESCO has made no such announcement concerning the anthem of India or any country," a UNESCO official told India Today in 2008.
https://twitter.com/iSHIRAZONLY/status/803868889121591296
https://twitter.com/aamirkhannw/status/798009252770029568
Circulation of the rumour peaked around India's Independence Day in 2016:
https://twitter.com/AjiGaurFarmaiye/status/765097900871262209
https://twitter.com/sa_th/status/765053656580239361
https://twitter.com/ProwdIndiyan/status/811055010599485440
3. UNESCO declares new Rs 2,000 note best currency in the world
Another fake UNESCO certificate for India touched upon the notebandi crisis, as messages claimed the organisation had certified the new Rs 2,000 note as the "best currency in the world". The message, shared widely on WhatsApp, claimed "Dr. Saurabh Mukherjee, head of cultural awareness department of UNESCO announced this to media."
The rumours caught the eye of the BBC, which reported that "thousands" of Indian WhatsApp users had "forwarded the message along with joyful emojis".
RT gsurya: Happening in my Gujarat college whatsapp group right now. Eagerly waiting for response 😊 #UNESCO pic.twitter.com/GBHDs1bpfH Preeti…

— ?????? ?? ????? AK67 (@DeepakDubey_) November 21, 2016
4. New notes have a GPS chip to detect black money
Another notebandi rumour proliferated when PM Modi announced the withdrawal of old Rs 1,000 and Rs 500 notes on November 8, 2016. In less than an hour, rumours circulating on WhatsApp of a nano geo-positioning system (GPS) tracking device embedded in the new Rs 2,000 notes gained traction. This chip, the messages said, would alert authorities if black money was hoarded .
The nano-GPS chip does not need any power source, the forward said, according to this Firstpost report. "It only acts as a signal reflector. When a Satellite sends a signal requesting location the NGC reflects back the signal from the location, giving precise location coordinates, and the serial number of the currency back to the satellite, this way every chip-embedded currency can be easily tracked & located even if it is kept 120 meters below ground level. The NGC can't be tampered with or removed without damaging the currency note." Mobile currency-scanner apps emerged claiming the app can scan new notes and have these authenticated by RBI, according to this Firstpost report.
The RBI has clarified the new notes contain security features such as latent images, coloured strip security threads, watermarks etc, but they do not have a chip installed, according to this The Hindu report.
Still, rumours are rampant. Recent news of authorities tracing hoards of illegally-held new notes seems to have further fanned rumours, and more YouTube videos explaining the placement of chips in the new notes are circulating on social media.
https://twitter.com/pragya_bhushan/status/809220721301803008
https://twitter.com/GPSAmparos/status/810174758436237312
https://twitter.com/pavanis007/status/807763815928512512
https://twitter.com/feroz_diwan/status/796352037101375488
5. New notes have radioactive ink
Notebandi provided more fodder for fake news. Earlier this month, rumours began circulating that the RBI was using radioactive ink to print new Rs 2,000 and Rs 500 notes. The new notes include a "radioactive isotope of phosphorous (P32), which has 15 protons and 17 neutrons". The fake news claimed the income-tax department was using the isotope to trace large quantities of cash held at a particular spot. The trace amounts of radioactive isotope employed in this exercise were not harmful to humans, according to WhatsApp messages, as FirstPost reported.
https://twitter.com/rahulgupta1976/status/807972166994108417
https://twitter.com/mannatabhinanth/status/808187835232550916
Even some banks fell prey to notebandi-related rumours, and were called out on Twitter.
https://twitter.com/smitaprakash/status/812582805888610304
https://twitter.com/raju/status/812587085957894144
6. WhatsApp profile pictures can be used by ISIS for terror activities
A WhatsApp forward, supposedly sent by the Delhi police commissioner, requested "moms" and "sisters" to delete their WhatsApp profile pictures for security purposes. These pictures were supposedly vulnerable to misuse by the terror group Islamic State of Iraq and Syria (ISIS), whose hackers had access to citizens' details and could easily steal their virtual identity, according to the forwarded message. The message further claimed that WhatsApp's CEO had requested users do this for 20-25 days, while their team worked on enhancing the messaging application's security features.
The message was signed off by an AK Mittal, who claimed to be Delhi's police commissioner, but the phone number mentioned in the message had since been marked as "blacklisted" in Truecaller, which a caller identification application, according to this Indian Express report.
https://twitter.com/skumar953432811/status/690057772008935424
https://twitter.com/sandeepgandotra/status/750640932857323521
A Reddit thread discussing the WhatsApp message is here.
7. RBI declares the Rs 10 coin invalid
Months before notebandi was announced, the message that the RBI had declared the Rs 10 coin invalid spread through WhatsApp, particularly to areas in Agra, Delhi and Meerut.
This confusion led shopkeepers, kiosk-owners, auto-rickshaw drivers and vendors to refuse the coins, according to this Hindustan Times report from September 2016.
In June 2016, the RBI had issued a new Rs 10 coin. At that time, rumours had spread that the old coins would now no longer be valid. WhatsApp messages made other claims too--two kinds of counterfeit coins have flooded the market, and that the RBI was phasing the coins out because of widespread circulation of fake currency--according to this Business Standard report. The RBI stepped in and clarified that the coins were indeed legal tender and those refusing to accept the currency could face legal action.
After the withdrawal of Rs 14 lakh crore--the value of bank notes withdrawn on November 8, 2016--the rumour resurfaced in Odisha, spreading panic and adding to the currency chaos as vendors refused to accept the coins, according to this NDTV report from November 2016.
8. Jayalalithaa's 'secret daughter' and heir lives in the US
Soon after the death of former Tamil Nadu Chief Minister J Jayalalithaa, fake news and photos of a secret daughter went viral on WhatsApp and social media. The message alleged that the woman in the photograph was Jayalalithaa's daughter, who lived somewhere in the US in anonymity.
As it turns out, the woman in the photograph was not connected to Jayalalithaa and lived in Australia, according to popular singer and TV show host Chinmayi Sripada, who took to Facebook to dispel the rumours.
"She belongs to the family of renowned Mridangam Vidwan V Balaji," wrote Sripada. Musician Trivandrum V Balaji also clarified that the woman in the photo was his sister-in-law.
https://www.facebook.com/ChinmayiSripada/posts/10155373796024041
9. Salt shortage in India
WhatsApp messages of a salt shortage (despite a 7,517 km coastline) in November 2016 triggered panic buying at markets past midnight, and caused a four-fold price-rise in some parts of the country. Western Uttar Pradesh, Delhi, Maharashtra and Hyderabad were particularly affected by this bit of fake news, said news reports. The subsequent chaos to stock up on the essential commodity led to the death of a woman in Kanpur, while police baton-charged crowds and stopped mobs from looting grocery shops, according to this India Today report.
The government issued a clarification denying any shortage of the commodity. "We monitor the prices of 22 essential commodities on daily basis. As per the prices reported by centres from across the country, there has been no increase in price of salt whatsoever," the department of consumer affairs said in a statement, as quoted in this Times of India report.
Speaking at an event in Goa, PM Modi claimed the fake news was being circulated by "vested interests hurt by demonetization", according to this IANS report. The prime minister's claim is unverified.
https://twitter.com/ANINewsUP/status/797111369401106433
10. "Nehru Govt has stood like a Banyan Tree": Mark Tully
Fake news claiming former BBC India bureau chief Mark Tully called for support to Prime Minister Narendra Modi's government, while describing India's first prime minister Jawaharlal Nehru's government as standing "like a banyan tree, overshadowing the people and the institutions of India", went viral on social media earlier this month. "Nothing grows under the banyan tree," the message added.
The fake Facebook post reads: "For a year or so we may witness more of Dadris, more of Kaniyahas, more of Owaisi style shouting but finally if the *Society keeps its cool, acts maturely* and continues to perform we will sail through and the old forces will die a natural death." The post claimed Tully made these statements while discussing "changes happening in MODI'S regime" in his new book, No Full Stops in India.
Tully rebutted the claims of the post in this Hindustan Times column, though the post still appears to be in circulation. Not everyone believed the statements were authentic but some did ask for confirmation, he wrote: "But some did think they were authentic, a few even congratulated me. The fact that people could believe such obvious fakes were genuine indicates the power of fake news...If the reports had been more credible, less absurd, my credibility would have been severely damaged."
(Saldanha is an assistant editor with IndiaSpend.)
We welcome feedback. Please write to respond@indiaspend.org. We reserve the right to edit responses for language and grammar.
__________________________________________________________________
"Liked this story? Indiaspend.org is a non-profit, and we depend on readers like you to drive our public-interest journalism efforts. Donate Rs 500; Rs 1,000, Rs 2,000."