2016 Most Poetic Year In Lok Sabha History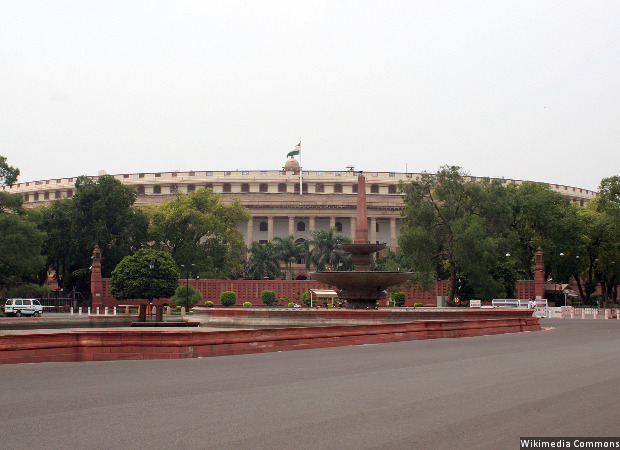 With a series of key legislation debated and passed, the 16th Lok Sabha was among India's most important parliamentary sessions, but members made sure it was also the most poetic session in history.
Between February and May 2016, members of parliament (MPs) recited 43 poems in parliament's lower house, more than in 2014 and 2015 combined, beating the previous record of 42 in 2013, according to an IndiaSpend analysis of Lok Sabha data listed under Wit and Humour, Poetry and Couplet.
Forty nine poems--64% of all poems read--were read by Bharatiya Janata Party (BJP) MPs. Dr. Ramesh Pokhriyal (BJP) has read five poems during the 16th Lok Sabha--the most by a single member. The Indian National Congress (INC) was the second-most poetic party, reading 14 poems, followed by the Nationalist Congress Party (NCP), whose MPs read only three.
For instance, Krishna Raj of the BJP, now a minister of state, waxed eloquent on March 8, 2016, during a general discussion on the railway budget: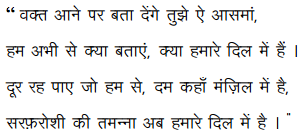 "Let the time come, o heaven, we'll show you;
How can we unveil now, what lurks in our hearts.
The goal has no strength to stay away from us;
The desire to sacrifice is in our hearts..."
On March 14, Raj's colleague Bhola Singh recited two poems during a budget discussion: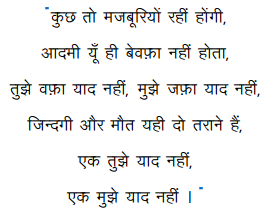 "There must have been some compulsions;
one does not turn disloyal for no reason.
You don't remember (my) loyalty, I don't remember (your) disloyalty,
Life and death are made of these two melodies
You don't remember one,
I don't remember the other."
The 16th Lok Sabha heard 10 poems per session; the 15th Lok Sabha averaged six.
Since 2014, instances of 'Wit and Humour, Poetry and Couplet' have risen each year, by 28% in 2015 and by 104% in only the first five months of 2016. Here's one instance from parliamentary records:
"While putting a Supplementary on the Mahatma Gandhi National Rural Employment Guarantee Act (MGNREGA) to Question No.62 during Question Hour on 3.12.2015 Shri Anurag Thakhur (BJP) said "Hon'ble Minister by playing on the back foot, hit a sixer like Dhoni; and in his reply, he has mentioned everything."
"After hearing this, the Hon'ble Speaker while cooling down the tempers said Jyotiradityaji (Indian National Party, INP) and Anuragji: "You are youngsters, why are you giving trouble to the Minister? This is not a cricket ground. Both the children can go out and play."
"On hearing this, there was laughter from all sides of the House."
Laughter--and later posts on social media from bemused Kashmiris--also followed A. Navaneethakrishnan of the All India Anna Dravida Munnetra Kazhagam (AIADMK), as he broke into song in the Rajya Sabha, while commenting on the situation in the Kashmir Valley:
(Moloney is a multimedia journalist and has a BA (Hons) degree from the University of Birmingham, UK.)
We welcome feedback. Please write to respond@indiaspend.org. We reserve the right to edit responses for language and grammar.
__________________________________________________________________
"Liked this story? Indiaspend.org is a non-profit, and we depend on readers like you to drive our public-interest journalism efforts. Donate Rs 500; Rs 1,000, Rs 2,000."