14 National Parties Fought Elections In 1951, How Many In 2014?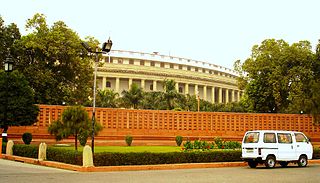 The talk of prime ministerial candidates might appear new but the idea of a national party is actually not. More national parties fought the 1951 elections than might do so in 2014. This and other comparisons are presented here as we kick off our Fact Checks ahead of the 2014 Parliamentary elections in India.
1) There were 14 national parties during the first general elections in 1951. Of this, only two were around in 2009: Indian National Congress (INC) and Communist Party of India (CPI).
2) There were 39 state parties in the 1951 elections. While this had declined to 34 in the 2009 elections, some 322 registered (unrecognised) parties that contested the last Lok Sabha polls.
3) There were 489 constituencies in the first general elections, which increased to 543 during the 2009 elections.
4) A total of 1,874 candidates contested the 1951 elections. It increased to 8,070 candidates in 2009.
Source: Election Commission of India
5) While 745 candidates lost their deposits in 1951, 6,829 contestants forfeited their deposits in 2009.
6) Congress had contested in 479 out of the 489 constituencies in 1951, and won 364 seats – a winning percentage of 75.99%. The party had got 47,665,951 votes or 44.99% of the 105,950,083 valid votes.
7) In 2009, Congress contested 440 seats out of the total 523 seats and won 206 of them – a winning percentage of 46.82%. The party got 119,111,019 votes i.e. 28.55% out of the total valid votes of 417,159,281.
8) The other long existing national party – Communist Party of India (CPI) -had contested 49seats in 1951 and won 16 – a winning percentage of 32.65%. The party had got 3,487,401votes i.e. 3.29% of 105,950,083 votes.
9) CPI contested 56 seats in 2009 and won 4 – a winning percentage of 7%. The party got 5,951,888 votes i.e. 1.43% of the total valid votes of 417,159,281. Here, if we add the vote share of Communist Party of India (Marxist), which had split from CPI in 1964, the total vote share of the two communist parties would be 6.76%, and the seats would go up to 20.
10) Erstwhile Madras had sent 15 independent MPs to the Parliament followed by Rajasthan (6) and Travancore Cochin (4). There were a total of 37 independents in the first Lok Sabha.
11) Bihar had sent 2 independents in 2009 followed by Jharkhand (2) and one each from Maharashtra, J&K, Rajasthan and Uttar Pradesh and West Bengal. There were only 9 independents after the 2009 Lok Sabha polls.