Jobs, Rural Development, Social-sector Investment--Budget 2016's Focus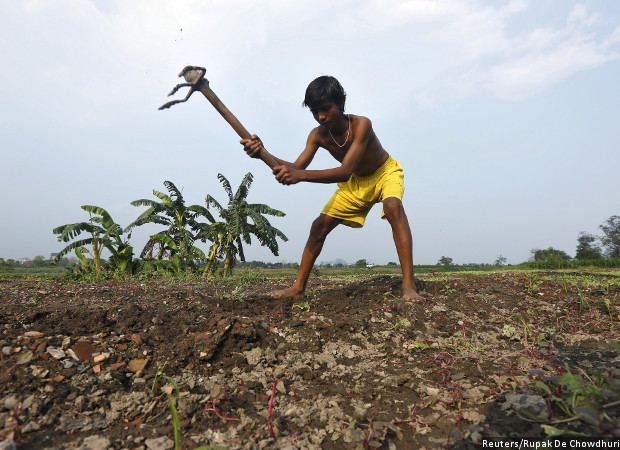 Finance Minister Arun Jaitley, while presenting his third budget today, said the government will do away with plan (asset creation, etc.) and non-plan (salaries, interest payments, etc.) budgeting from 2017-18.
This follows similar announcements by former Jammu & Kashmir Finance Minister Haseeb Drabu while presenting the 2015-16 budget, IndiaSpend had reported.
The general focus of the union finance minister today was investments, job creation, rural development and social sector investments.
While the roads sector has been allocated nearly Rs 1 lakh crore, the total investment in roads and rail networks in 2016-17 is likely to be more than Rs 2 lakh crore.
Mahatma Gandhi National Rural Employment Guarantee Act (MGNREGA), the world's largest employment guarantee programme--once criticised by Prime Minister Narendra Modi as "a monument of UPA (United Progressive Alliance) government's failure"--has been given Rs 38,500 crore for 2016-17, up from Rs 33,700 crore in 2015-16.
Prime Minister Narendra Modi's pet schemes--Swacch Bharat Abhiyan and Fasal Bima Yojana--have been allocated Rs 9,000 crore and Rs 5,500 crore, respectively.
Another key takeaway was the backing for public-sector banks from the finance minister: Rs 25,000 crore has been allocated for recapitalisation to overcome the problems of non-performing assets. If the unpaid loans made by India's public-sector banks were recovered, they would be enough to pay for India's 2015 spending on defence, education, highways, and health, as IndiaSpend reported earlier this month.
With an expenditure outlay of Rs 19.78 lakh crore for 2016-17, the finance minister said the government will meet its fiscal deficit target of 3.5% of the gross domestic product (GDP) during the next financial year.
We welcome feedback. Please write to respond@indiaspend.org. We reserve the right to edit responses for language and grammar.
__________________________________________________________________
Liked this story? Indiaspend.org is a non-profit, and we depend on readers like you to drive our public-interest journalism efforts. Donate Rs 500; Rs 1,000, Rs 2,000.