In Lok Sabha, Government's Top Inquisitor: Ally Shiv Sena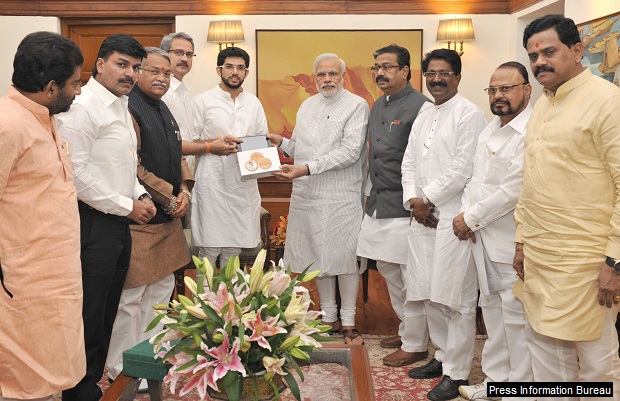 As many as nine of the top 10 members of Parliament (MPs) questioning the government in the 16th Lok Sabha (the lower house of Parliament) are from Maharashtra, according to an IndiaSpend analysis of Lok Sabha data as on July 15, 2016.
The leading inquisitors are from the Shiv Sena, allies of the ruling Bharatiya Janata Party (BJP).
Supriya Sule, a member of the Nationalist Congress Party (NCP) from Maharashtra's Baramati constituency, asked the most questions: 568.
Sonia Gandhi and Rahul Gandhi, president and vice president of Congress party, respectively, did not ask a question in the current Parliament session. Mallikarjun Kharge, leader of the Congress parliamentary party, asked 128 questions.
Asaduddin Owaisi of the All India Majlis-E-Ittehadul Muslimeen asked 448 questions, while senior BJP leader L.K Advani has asked none.
The 16th Lok Sabha was convened on May 8, 2014, and MPs have gathered for eight sessions over the last two years.
Most questions asked of Ministry of Human Resource Development
The Ministry of Human Resource Development answered the most questions—2,271, followed by Railways (2,249), Finance (1,843), Home Affairs (1,784) and Environment, Forests And Climate Change (1,442).
As many as 460 members of 541 members on record have asked questions, with some questions from many members often clubbed together.
In the 16th Lok Sabha, 34,497 questions have been answered over eight sessions.
As many as 33,750 questions were on record—in the corresponding period—till the end of the third budget session of the 15th Lok Sabha (May 2009-May 2014), against 34,497 questions of the current Lok Sabha (since May 2014).
The third monsoon session of the 16th Lok Sabha is to begin on July 18, 2016, with the Goods and Services Tax bill expected to go through this time.
As many as 45 bills are pending in the Rajya Sabha (upper house of Parliament) and five in the Lok Sabha, according to media reports.
Top 10 Lok Sabha MPs Asking Questions
Source: Lok Sabha; Note: Data includes questions listed for 18 and 19 July 2016).
(Mallapur is an analyst with IndiaSpend.)
We welcome feedback. Please write to respond@indiaspend.org. We reserve the right to edit responses for language and grammar.
__________________________________________________________________
Liked this story? Indiaspend.org is a non-profit, and we depend on readers like you to drive our public-interest journalism efforts. Donate Rs 500; Rs 1,000, Rs 2,000.