Modi, Contrary To Opposition Claims, Is Delivering On Jobs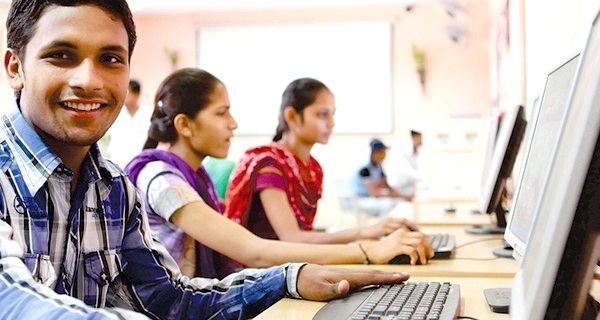 Gujarat goes to polls this week and political parties are leaving no stones unturned in their attempt to woo some 37.8 million voters in the state for the 182-seat state assembly.
IndiaSpend had earlier reported on how Gujarat has progressed on the economic front but how the social indicators are still to reflect that success.
And that seemed to be the point Prime Minister Manmohan Singh was making recently in an election meeting when he said: "Gujarat has not been able to spend a large amount of Centre's fund sent for employment generation in rural areas of the state. No new employment opportunities are being generated here for unemployed youths.."
IndiaSpend's Prachi Salve looks at the employment data for 2007-11, and comes up with three distinct sets of data that supports Gujarat's employment growth.
First, according to the Director General of Employment &Training, New Delhi, Gujarat ranks number 1 in providing employment through employment exchanges that help unemployed people find jobs. Employment offered through employment exchanges has been increasing from 2007 to 2011.
Figure 1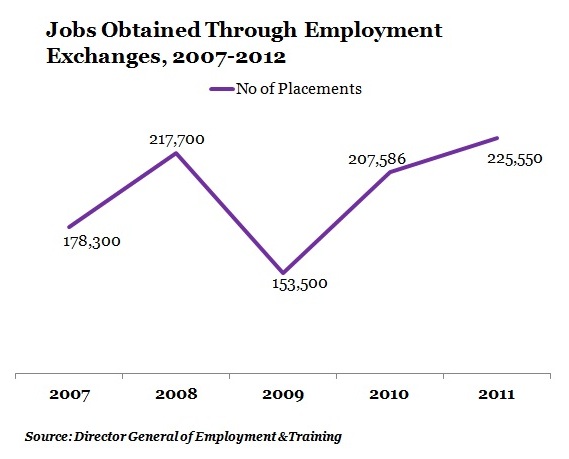 So, it can be seen from Figure 1 that employment provided through employment exchanges increased from 178,300 to 225,550.
Second, according to the Economic Survey of Gujarat, employment has increased in all sectors of the economy. Figure 2 shows the increase in employment in the state from 2007 to 2011 in the organised sector:
Figure 2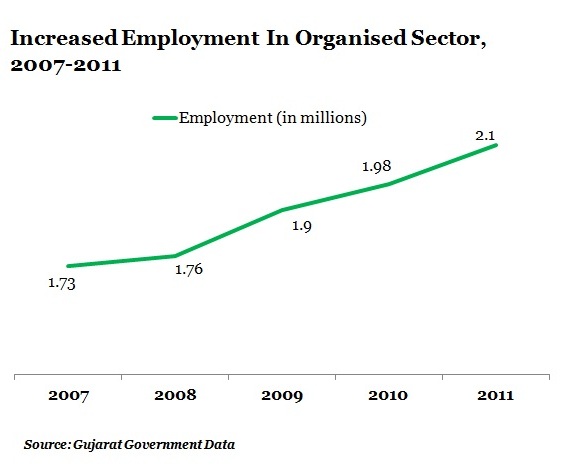 Employment in the organised sector increased from 1.73 million to 2.10 million between 2007 and 2011.
And finally, according to the Ministry of Labour &Employment report on employment & unemployment survey of 2011-12, Gujarat ranks second with the lowest unemployment rate in the country.
Figure 3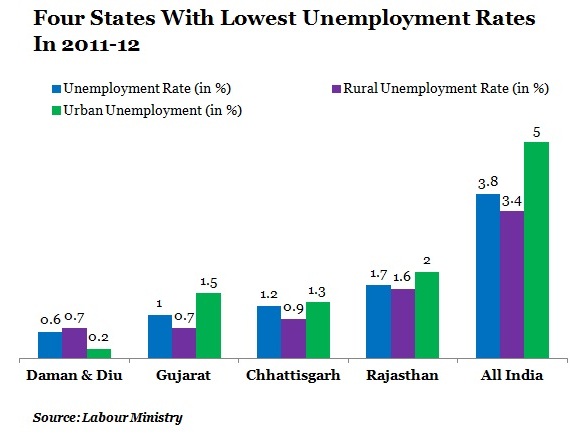 While the all-India unemployment rate is 3.8%, Gujarat has one of the lowest unemployment rate of 1%. The same is reflected in both rural and urban data… while rural unemployment is only 0.7% in Gujarat, the national level is 3.4%, and while it is 1.5% in urban areas, it is 5% at the national level.
Thus, three different data sets, one from the state government and two from the central government, support the story of Gujarat's employment growth.
Meanwhile, the Gujarat unit of the Congress party is conducting an online opinion poll, and has found that 45% feel unemployment has increased in the state over the past few years.
But looking at two other findings –25% said that there is no unemployment in Gujarat and 30% believe unemployment figures have reduced considerably - it seems to be clear that the majority (55%) feel that people have jobs and there are enough opportunities for people to look ahead for interesting careers….