Are Micro Lending Institutions Back In Business?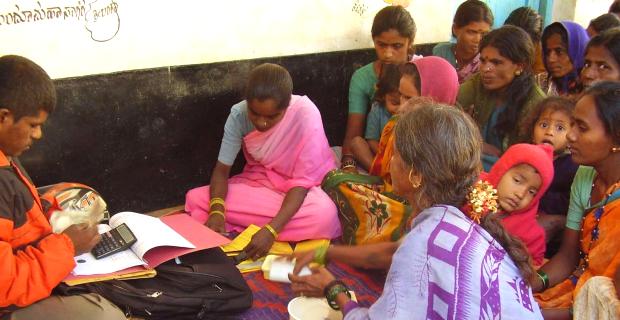 Are India's microfinance institutions (MFIs) on a comeback trail? Data suggests the industry is recovering from the 2010 crisis triggered by a tough law that nearly banned the industry in the southern state of Andhra Pradesh.
The gross loan portfolio of MFIs rose 23% to Rs 21,245 crore in the year ended 31 March, 2013 based on data collected from 41 NBFC-MFIs that are members of Microfinance Institutions Network (MFIN) representing 85% of the MFI business in the country.
The year 2010-11 saw the microfinance crisis in Andhra Pradesh. As a result, there was a 14% decline to Rs 17,167crore in the gross loan portfolios of MFIs in 2011-12 over 2010-11. (In Andhra Pradesh alone there was a decline of 35% in 2011-12). A significant increase in lending was observed in 2012-13 in states like West Bengal, Tamil Nadu, Kerala, Bihar, Assam and Uttar Pradesh.
The Andhra law, which incidentally had its echo across the country, sought to control lending by MFIs. The law made a Government nod compulsory for fresh loans to existing borrowers and extended the recovery period. Recoveries had plunged to as low as 5% in the state and funding dried up for MFIs after the law took force. The promulgation of the law followed reports that recovery practices were driving borrowers to suicide.
The MFIN report also points out that that Tamil Nadu has the largest number of MFIs operating in a state (20) followed by Maharashtra (18), Madhya Pradesh (17), Gujarat (16), Karnataka (16), Bihar (13) and Uttar Pradesh (13). Andhra Pradesh has 10 MFIs.
Figure 1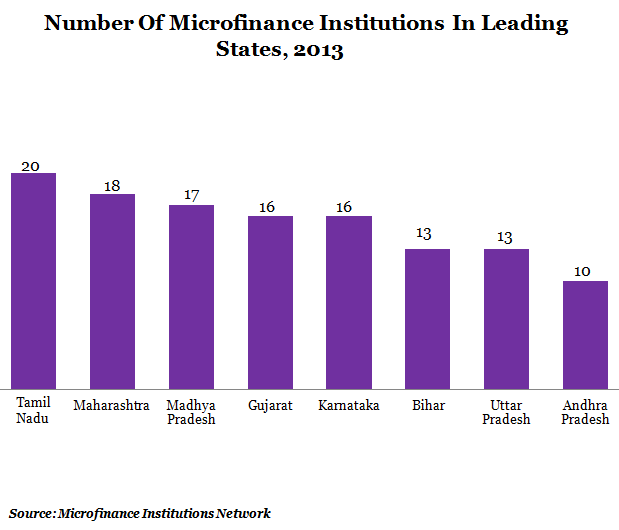 MFIs are instrumental in extending financial services to the poor in India by raising resources from banks. They act as a channel between self help groups (SHGs) and banks. MFIs may be registered as non-government organisations or non-banking finance companies (NBFCs).
A report by National Bank For Agriculture & Rural Development (NABARD), a development finance institution that funds many MFs and SHGs, says 8 million SHGs were linked to banks for financial services. That's an increase from 0.5 million SHGs linked to banks in 2002 and only 500 SHG-bank link way back in 1992....
Figure 2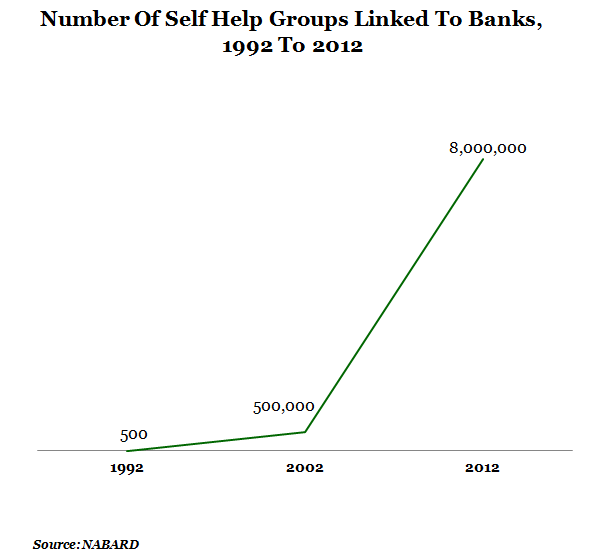 The 2011-12 NABARD status report shows a lopsided distribution of credit between the southern states of India and other regions. Four of the top ten states with high microcredit activity are from South India but a May 2013 report from Microfinance Institutions Network(MFIN)shows an increase in lending in other states.
Figure 3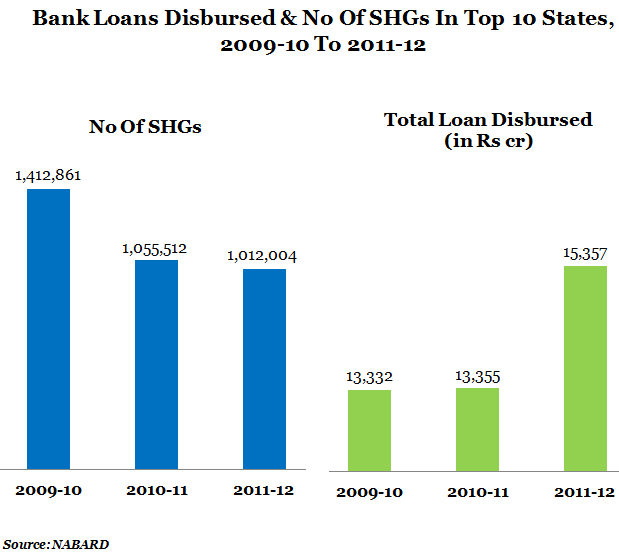 It can be observed from the table that the number of SHGs to which loans were disbursed havedeclined in the last three years but the amount of loan disbursed has increased. There was also a decline in the issue of fresh loans to SHGs.
Since access to microcredit ensures livelihood alternatives for the poor, a decline in the number of SHGs to which fresh loans are disbursed indicates a decline in opportunities for the poor.
MFIs have no doubt rendered good service by reaching out to the poor, especially in unbanked rural areas. But high interest rates and dubious recovery practices of MFIs forced the government to intervene with stringent legislation. That could be a key reason for the decline in disbursement of fresh loans to SHGs.
Figure 4
Banks continue to have maximum exposure to MFIs/SHGs in Andhra Pradesh at Rs 15,342 crore at the end of 2011-12. Surprisingly, banks increased lending to SHGs/MFIs in Bihar and Rajasthan to Rs 1,041 crore and Rs 715 crore, respectively, during the same period.
IndiaSpend had earlier reported on SHGs and how higher involvementof women-led SHGs was responsible for the success of the rural livelihoods programme in the southern states. The latestNABARD report on the status of microfinance also states that 79% of the SHGs under the SHG-bank linkage programme were all-women groups!
The microfinance crisis in Andhra Pradesh led to a decline in issue of fresh loans to SHGs across the country. So, while the government has to check the MFI sector from excesses, it should not be at the cost of sabotaging SHGs of the poor....