This series was produced in partnership with the Pulitzer Center. The story contai...
Bengaluru: On June 18, 2020, the Karnataka High Court stayed the state wildlife board's clearance ...
New Delhi: In a month when it has kicked off the auction of 41 coal fields for commercial mining, th...
New Delhi: Poorly designed or badly enforced policies to promote and incentivise tree plantations in...
Chennai: On the night of June 15, the Brihanmumbai Municipal Corporation (BMC) issued its usual COVI...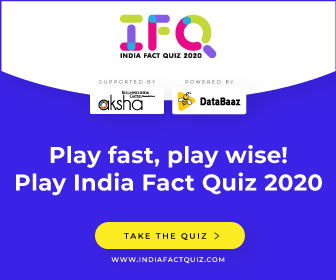 Support IndiaSpend's award-winning investigative journalism.
Your tax-deductible contribution to IndiaSpend will help us, and other publications around the country, reveal critical stories that otherwise wouldn't be told - stories that make a difference!
Donate
CORONAVIRUS MONITOR
COVID-19 BLOGS
Navi Mumbai: The number of tuberculosis (TB) cases notified between March and June 2020 are 46% fewe...
Mumbai: The lockdown enforced to limit the spread of COVID-19 has led to reduced income and limited ...
The Indian government has updated its testing strategy for COVID-19 and included a section on testin...
New Delhi: As Delhi re-opens, cars are back on the road, construction is restarting, factories are r...
Mumbai: With one in 11 Indian adults living with diabetes, the country has the largest share (16.6%)...
State governments' cuts in lawmakers' salaries are likely to have a negligible impact on their f...
Bengaluru: In the aftermath of the COVID-19 epidemic and two months of stringent lockdown, India now...
Mumbai: Of the several million migrant workers stranded across India during the world's biggest lo...
New Delhi: Can an infant contract COVID-19 from its mother through breastfeeding? Evidence is inconc...
Bengaluru: As state governments grapple with the idea of reopening schools and expanding online clas...
Mumbai & Guwahati: On June 11, 2020, as India's reported COVID-19 tally neared 290,000 cases, ...
New Delhi: Focussed on carbon-intensive sectors such as manufacturing and the extraction of fossil f...
The effective reproductive number (R) of COVID-19 cases in India had fallen to 1.22 by June 4, but c...
Delhi and Jaipur: If India's COVID-19 mortality ratio is calculated on the basis of cases with kno...
The authors of a study that had claimed the drug hydroxychloroquine (HCQ) had shown harmful effects ...