Mohali: Rural India is incapable of absorbing the estimated 23 million interstate and intrastate mig...
New Delhi: Even after getting seven years to comply with new emission norms by 2022, 70% of India'...
New Delhi: Power sector reforms announced as part of India's COVID-19 economic package could fall ...
Mumbai: Some 120 million people have lost their jobs in the last eight weeks or so. A significant ch...
New Delhi: Governments in the Indian states of Odisha and West Bengal are preparing to evacuate more...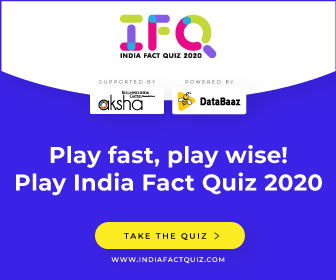 Support IndiaSpend's award-winning investigative journalism.
Your tax-deductible contribution to IndiaSpend will help us, and other publications around the country, reveal critical stories that otherwise wouldn't be told - stories that make a difference!
Donate